In-person*: May 7, 8, 10, 11 and 12
Congratulations class of 2021!
Congratulations to the 3,888 Mountaineers graduating this spring — especially the 580 graduating from the Beaver College of Health Sciences! We are so proud of all you've accomplished! Visit appstate.edu/commencement to see the ways you can view and participate in the commencement ceremony.
Social Media Participation
Hashtags:
#AppStateClassof2021
#AppStateGrad
#AppStateAlumni
Tag us too - #BCHS #BeaverCollegeofHealthSciences
Recommended accounts to tag in commencement posts:
@AppState
@AppAlumni
And add us too - @bchsappstate @BeaverCollegeofHealthSciences
Message from the Dean
"On behalf of the faculty and staff from the Beaver College of Health Sciences, congratulations to the class of 2021! We are in awe of all that you have accomplished as you completed your coursework, research projects, and internship and field experiences in the midst of a pandemic. In addition, you have chosen to enter professions where you will be making a real difference in the lives of individuals and families and within your communities. Choose kindness when possible and support each other in the days ahead. You will always be a part of our Mountaineer family, and I know you will continue to make us proud as alumni of Appalachian State University and the Beaver College of Health Sciences!"

— Dean, Marie T. Huff
Undergraduate Student Speaker

Jennifer Blackburn
Department of Health and Exercise Science
Jenny Blackburn, a senior Appalachian State University student majoring in Athletic Training, is from Oak Ridge, North Carolina. Blackburn will graduate with a Bachelor's degree in Athletic Training from the last undergraduate cohort at App State. She will then continue her education at Elon University entering the Doctor of Physical Therapy Class of 2024. Blackburn states "what I will miss most about App State would be my amazing Athletic Training professors, preceptors, and classmates. This group of individuals really made my college experience unique and invaluable. I am so glad that I was able to learn and grow beside them and know I have created life-long friends and mentors."
Jenny Blackburn's graduation remarks
Graduate Speaker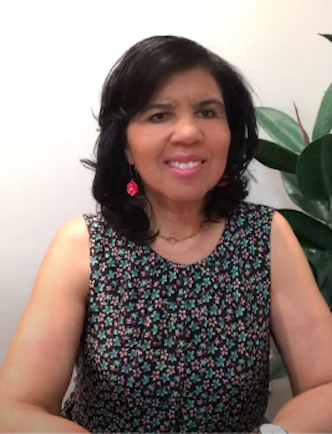 Rosalind Barber
Rosalind Barber obtained her BSN nursing degree from the University of North Carolina at Chapel Hill in 1995 and a graduate degree (MSN) in Nurse Public Health Leadership at the University of Virginia in 2008. She currently is employed as a nurse in the Outpatient Services department and feels confident that Appalachian State University has prepared her well to become a nursing instructor. She has worked in medical surgical nursing, public health, and school nursing. She enjoys gardening where she resides in Hillsborough, NC with her husband and three pets.
Mace Bearer
Beth Fiske
Dr. Beth Fiske has been a faculty member in the Department of Nursing at Appalachian State since 2014 and most recently served as an Associate Professor and Director of Graduate Programs in Nursing. Her educational background includes a PhD and MSN from the University of Tennessee and a BSN from West Virginia University.
Dr. Fiske has been an RN for over forty years and although she has been in academia for the last thirteen years, she spent most of her career working in clinical settings. She worked in several roles including as a Neonatal Nurse Practitioner and a Critical Care Clinical Nurse Specialist. In those roles, she provided direct patient care including emergency care and ambulance, helicopter and fixed-wing patient transport. She also provided patient and family education as well as staff development.
As an educator at Appalachian State, she has taught a range of courses including graduate, undergraduate, online, face to face, and interprofessional courses. She has served on many committees including the University Research Council, Institutional Review Board and Faculty Senate. She is a member of the Appalachian State Women's Writing Pilgrimage and the Watauga Compassionate Community Initiative.
Dr. Fiske plans to retire June 30, 2021.