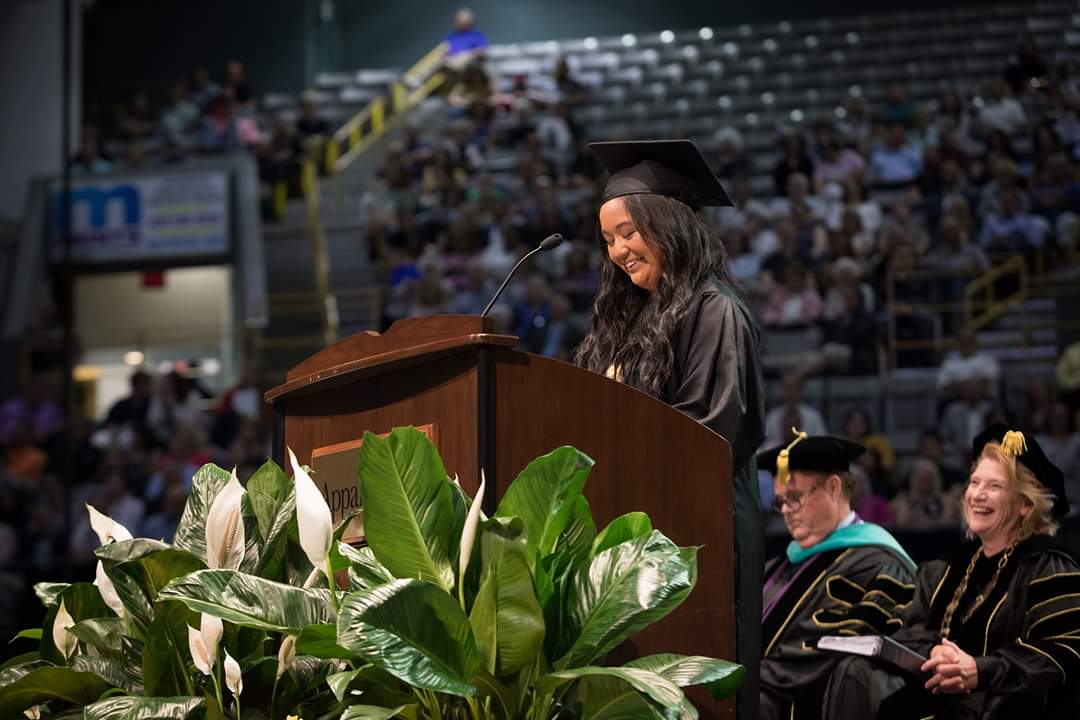 Vanna Lorraine Labi pictured above. Kristin Marie Agee pictured in thumbnail. Photos by Marie Freeman.
On Friday, May 10, Appalachian State University concluded with the commencement ceremony for the Beaver College of Health Sciences (BCHS).
Kristin Marie Agee '17, of Belmont — one of two student speakers in the ceremony — holds a B.S. in communication sciences and disorders from Appalachian. She graduated Friday with an M.S. in speech-language pathology.
"This is a special time for the Beaver College of Health Sciences. Less than a decade ago, this college did not exist," Agee said. "Today, over 3,500 students are being trained by distinguished faculty and staff to meet the healthcare needs of the state and region in the new Leon Levine Hall of Health Sciences and right here in the Holmes Convocation Center. The investment this university is making in our futures is as clear as our call to serve."
Agee is a recipient of the Hillery H. Rink Jr. Scottish Rite Graduate Scholarship for Speech-Language Pathology and played an instrumental role in planning the Department of Communication Sciences and Disorders' first hooding ceremony for the speech-language pathology graduates. She plans to complete her clinical fellowship year in a medical-based setting.
Vanna Lorraine Labi, who was born in the mountains of the Philippines and raised in the mountains of Candler, was the second student speaker for the BCHS. She graduated with a B.S. in public health with a minor in general studies.
As a transfer student, Labi said she never expected to become invested in both the BCHS and the Appalachian Community. "The Beaver College of Health Sciences, without a doubt, is so special," she said.
"While I am grateful to have somehow landed in one of only ten accredited undergraduate public health programs in the nation, I am most grateful for the people that this college placed in my path. … you will find students who celebrate each other's wins and encourage one another through losses. … You will find faculty who, despite their overwhelming whiteboards filled with tasks, take the time to mentor students or simply act as a sounding board for ideas."
Following graduation, Labi will attend the University of North Carolina's Gillings School of Global Public Health to earn a Master of Public Health. Afterward, she plans to pursue a medical degree to serve as a physician and public health advocate in rural Appalachia.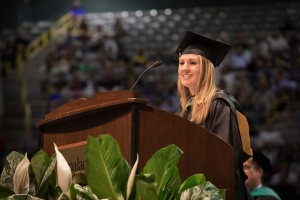 Tags: