"I hope you know your investment in me is an investment in the future. My dreams of helping others and making a difference in the lives of my patients will come true thanks to your generosity."

- Ayah Hatcher, '21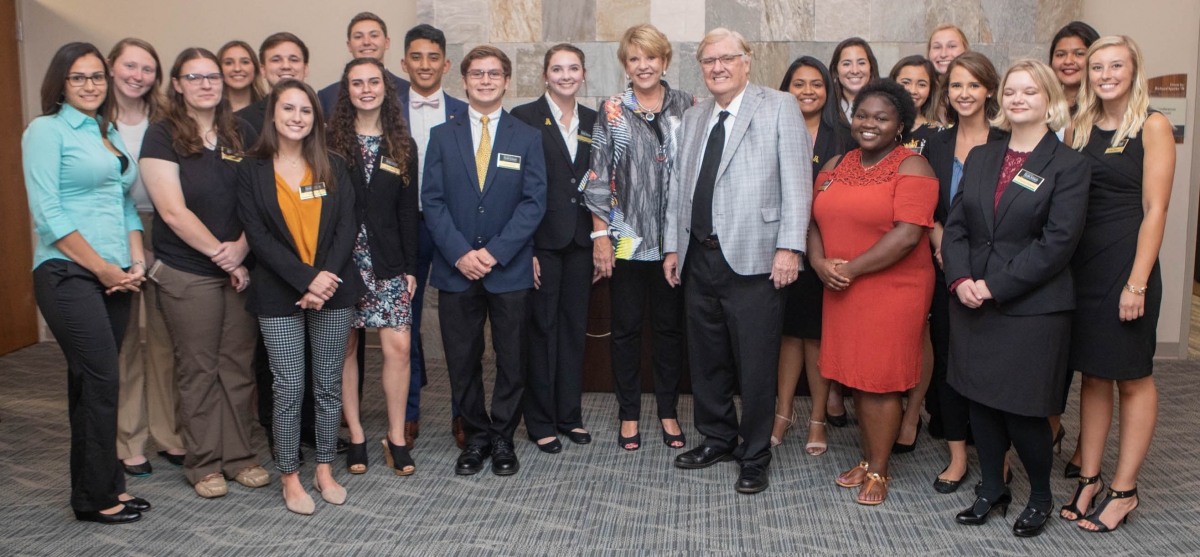 Through the establishment of scholarships and endowments, generous donors support the efforts of students in the Beaver College of Health Sciences. Each year, the college offers a number of scholarships to our incoming and continuing students. Meet our Beaver Scholars.
Scholarship Opportunities for Current and Continuing Students


Applications for 2022-2023 will open in January 2022.
The Beaver College of Health Sciences offers several scholarship opportunities for our continuing declared majors. New scholarships are offered each year, and students typically apply in January for scholarships that will be dispersed during the subsequent fall and spring semesters. In order to apply, individuals must be enrolled Appalachian State University students who are admitted into a Health Sciences degree program (i.e., a declared major rather than an intended major).
A current Free Application for Federal Student Aid (FAFSA) must be completed to be eligible for any current scholarship awarded on the basis of financial need. More information about completing a FAFSA can be found on the Office of Financial Aid website at financialaid.appstate.edu. Students are encouraged to also check with department chairs and program directors regarding state, regional and national opportunities.
For more information about scholarships, please contact Jenny Cancro at (828) 262-8488 or at cancrojr@appstate.edu.
Scholarship Opportunities for Incoming Students
The Beaver Scholars program is the premier scholarship program for the Beaver College of Health Sciences at Appalachian State University. The program's goal is to provide exceptional support to North Carolina students with a commitment to a career in the health sciences and in direct patient care environments. These scholarships are awarded to undergraduate and graduate students majoring in health-focused programs with priority given to high achieving students who demonstrate a strong commitment to improving health care in the region and beyond. Recipients of the Beaver Scholarship will receive $10,000 per year towards academic expenses. Students will be considered for the Beaver Scholarship when they complete the scholarship application as part of their application for admission to the University.
Additional Scholarships for Incoming Graduate Students:

There are a number of additional College and University scholarships available for incoming graduate students. We encourage you to apply for these when you apply for admission to our graduate programs. For more information, please visit: https://graduate.appstate.edu/prospective-students/financial-support
Additional Scholarships for Incoming Undergraduate Students:
The Beaver College of Health Sciences offers additional scholarships on a rotating basis to incoming first year undergraduate students, including the Jennifer K. Adkins Scholarship, The Girls on the Run Scholarship, the Mary Hoffman Farthing Scholarship in Home Economics (Nutrition), the Roscoe L. & Jane J. Billings Memorial Endowed Scholarship, and the Moody and Natali Chisholm Endowed Scholarship for Health Sciences.