Evolution of the College
The Beaver College of Health Sciences: A Brief History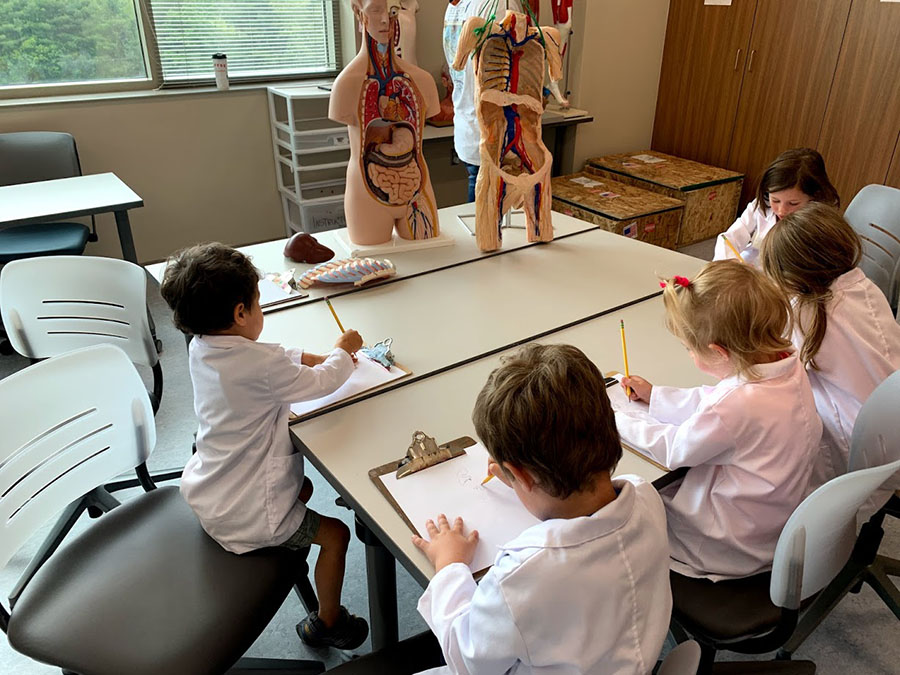 Since the early 1980s, Appalachian State University envisioned the creation of a new health college to educate future health professionals and advance the health and wellbeing of the region. As a first step towards this goal, the Institute for Health and Human Services (IHHS) was formed in 2005 with a mission to support research, clinical services and training programs. Three years later, the Board of Governors approved the creation of what would become the Beaver College of Health Sciences, the first new college at Appalachian in 40 years. The college officially opened in 2010 led by Founding Dean, Dr. Frederick Whitt, an Appalachian alumnus. It brought together programs from four colleges across campus, which were reorganized into what eventually became six departments: Communication Sciences and Disorders, Health and Exercise Science, Nursing, Nutrition and Health Care Management, Recreation Management and Physical Education, and Social Work.
Since July of 2010, the College has experienced several noteworthy milestones including a 2 million dollar gift from Blue Cross and Blue Shield of North Carolina to name the IHHS, the donation of a nine-acre tract of land by the Appalachian Regional Healthcare System, the establishment of a partnership with Wake Forest School of Medicine's Physician Assistant Program, and the naming of the college for Donald C. Beaver ('62, '64) of Conover, NC. In 2017, the College welcomed a new dean, Dr. Marie Huff, who was Dean of the College of Health and Human Services at Bowling Green State University in Ohio and previously served as Associate Dean and Interim Dean at Western Carolina University.
In 2018, five of the six departments moved into a new 203,000 square foot building, the Leon Levine Hall of Health Sciences, which houses innovative labs and classrooms, allows for new collaborations within and beyond the college, and provides space to add to our clinics that serve the region. In 2022, a new Occupational Therapy program was approved to begin in 2024, which led to the reorganization of two departments into the Department of Rehabilitation Sciences (with Athletic Training, Communication Sciences and Disorders, Speech-Language Pathology, and Occupational Therapy programs) and the Department of Public Health and Exercise Science.
Significant opportunities lie ahead for the Beaver College of Health Sciences – opportunities to enhance the health sciences faculty already distinguished in the areas of teaching, service and research; opportunities to expand degree offerings to better meet the needs of the communities and populations served by Appalachian; opportunities to apply creative and innovative approaches to meeting the health needs of the future; and opportunities to form significant partnerships with the region and state. The Beaver College of Health Sciences will thrive and remain ever focused on innovation and collaboration in education, scholarship and service that produces high-quality graduates attracts superior faculty and staff, and transforms health and quality of life for the communities we serve.
The Beaver College of Health Sciences – we invite you to join us as we take health to new heights!