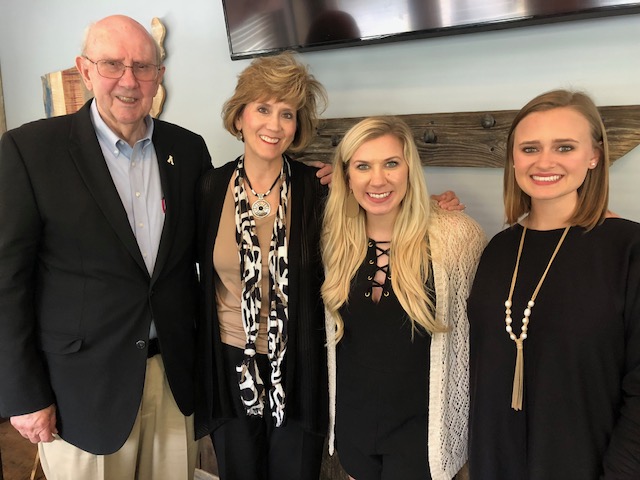 Pictured left to right: Dr. J. "Wayne" Miller, Joanna Miller Lyall, Kimmon Miller Pruitt and Katie Lyall. Photo submitted.
Joanna Lyall '90, Associate Vice President, Program and Campaign Manager with the Office of Philanthropy and Alumni Relations at Wake Forest Baptist Medical Center, recently created a new scholarship to honor her father, Dr. Joseph Wainwright Miller. Miller was able to attend Appalachian State University (1956-1960) with the help of a G.I. bill after honorably serving his country in the Army. One of four children, Miller was the first in his family to earn a college degree.
As an enthusiastic advocate of higher education, Miller took his family on many trips to Boone to see Appalachian. He always managed to go by Tweetsie Railroad to pique the interest of Lyall. This was all part of his plan with the hopes that a passion for higher education would develop. His plan obviously worked. Lyall went on to earn her degree at Appalachian and her daughter, Katie, is currently a junior at Appalachian. Dr. Miller's niece, Marsha Miller '82 and great-nieces, Melanie Lowrance '15 and Kimmon Miller Pruett '13, also graduated from Appalachian.
Lyall serves as a member of the Beaver College of Health Sciences Advisory Council where she provides valuable advice and support for the college. She also serves as a preceptor for interns through her role at Wake Forest Baptist Medical Center and works with the Beaver College of Health Sciences to host interns as they explore their future career paths. Lyall has worked with interns since her own graduation and she credits Appalachian and Wake Forest Baptist Medical Center's partnership with helping her teach in every area. According to Lyall, "We can help bring the next generation along by providing opportunities to explore their various areas of interest while they're in their internship. We try to have our interns attend all events and meetings, and we cherish their feedback. This process helps us all grow."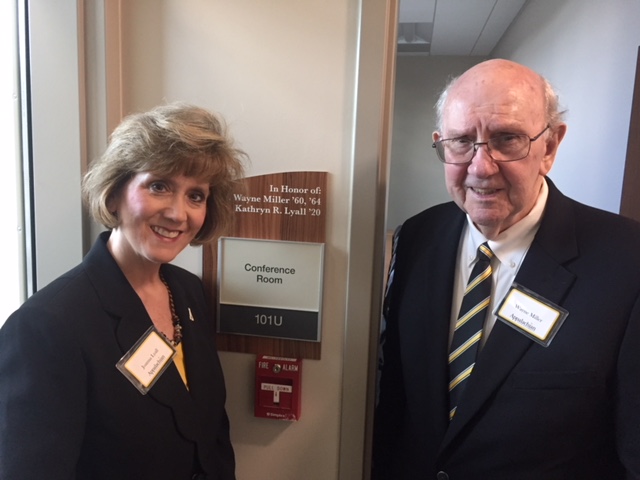 Joanna Lyall and Dr. J. "Wayne" Miller pictured outside of the conference room named in Dr. Miller and Katie Lyall's honor. Photo by Jenny Ward.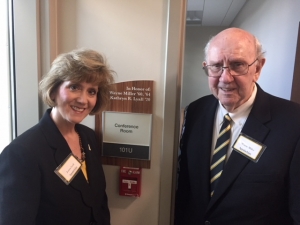 Tags: