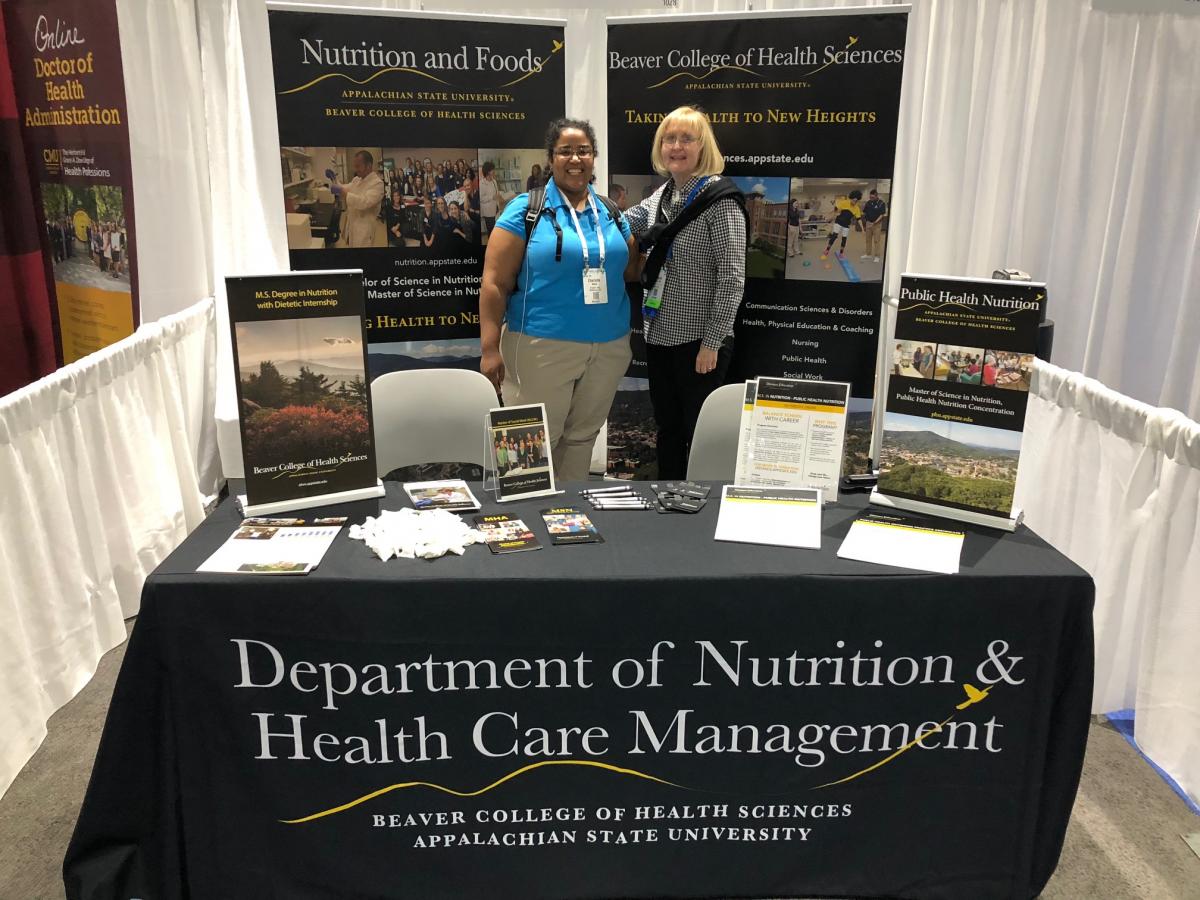 Dr. Charlotte Baker (left) pictured with Dr. Margaret Barth at the American Public Health Association Conference, Nov. 2018. Photo submitted.
Dr. Charlotte Baker graduated in 2006 from Appalachian State University with a degree in Health Promotion (which has since transitioned to a Public Health program). Today, she serves as an assistant professor of epidemiology in the Department of Population Health Sciences at Virginia Tech University. Baker credits her time at Appalachian with helping her find her passion and igniting her desire to help others.

During her time at Appalachian, Baker was actively involved in service and leadership within various student organizations and a member of the university's track team.

She felt Appalachian's encouragement of service and civic engagement made her focus on the impact she could make, "Appalachian is very much a community that encourages service and leadership and I used that focus to support my direction after graduation," stated Baker.

Baker always knew she wanted to do something clinical and health-related, but it wasn't until she took her first class in Epidemiology that she discovered how to combine her love of medicine and helping others. With encouragement from her professors, Drs. Alan Utter and David Nieman in the Department of Health and Exercise Science, Baker enrolled in graduate school at the University of Pittsburgh, where she received her Masters of Public Health. She then went to the University of Kentucky and completed her DrPH. While pursuing her advanced degrees, Baker developed the desire to teach, "Appalachian instilled in me to give back to my community and I feel I can best do that by teaching," said Baker. Her current role also allows her to focus on research and using that research to impact communities locally and globally. "The education I received from Appalachian taught me how to share and help people with my knowledge. To make an impact. And all of my classmates and teammates that I stay in touch with are giving back, which tells me that Appalachian is still choosing the right students and the students are still choosing to do the right thing."

With leaders like Baker that live Appalachian's values, the impact will continue to be ongoing and far-reaching.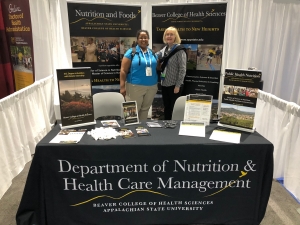 Tags: