Alumnus James Pierce discusses his transition from a soldier wounded in action, to a graduate from Appalachian State University, to his dream job as a Park Ranger. Here is his story in his own words.
On October 1, 2012, the 514th Military Police Company of Winterville, North Carolina, was attacked by a suicide bomber. The attack killed three and injured three additional members of the Company. James Pierce was one of the three injured.
During Pierce's rehabilitation, he couldn't help but wonder what he would do after his military service. Shortly after rehabilitation, Pierce learned about Operation Warfighter, a Department of Defense internship program that matches qualified wounded and injured Service members with non-funded federal internships. Pierce earned his Bachelor's Degree in Parks and Recreation from Appalachian in 2009. An internship with Operation Warfighter would provide a perfect opportunity to utilize his degree and military skills.
For two years Pierce served his internship as a Park Ranger at the National Mall and Memorial Parks, serving under the Volunteer-In-Parks (VIP) program. Following his internship, he earned a permanent position with the National Park Service and continues today serving as a park ranger at the National Mall and Memorial Park. Pierce gets to work every day to support our park land, as well as assisting veterans through visits to the memorials, and encouraging them to become volunteers themselves. Read full story.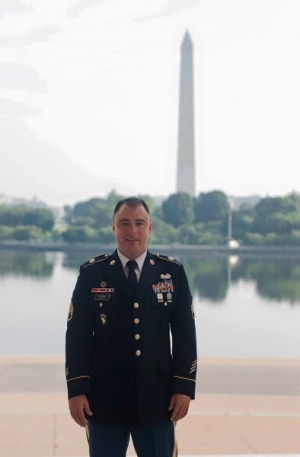 Tags: