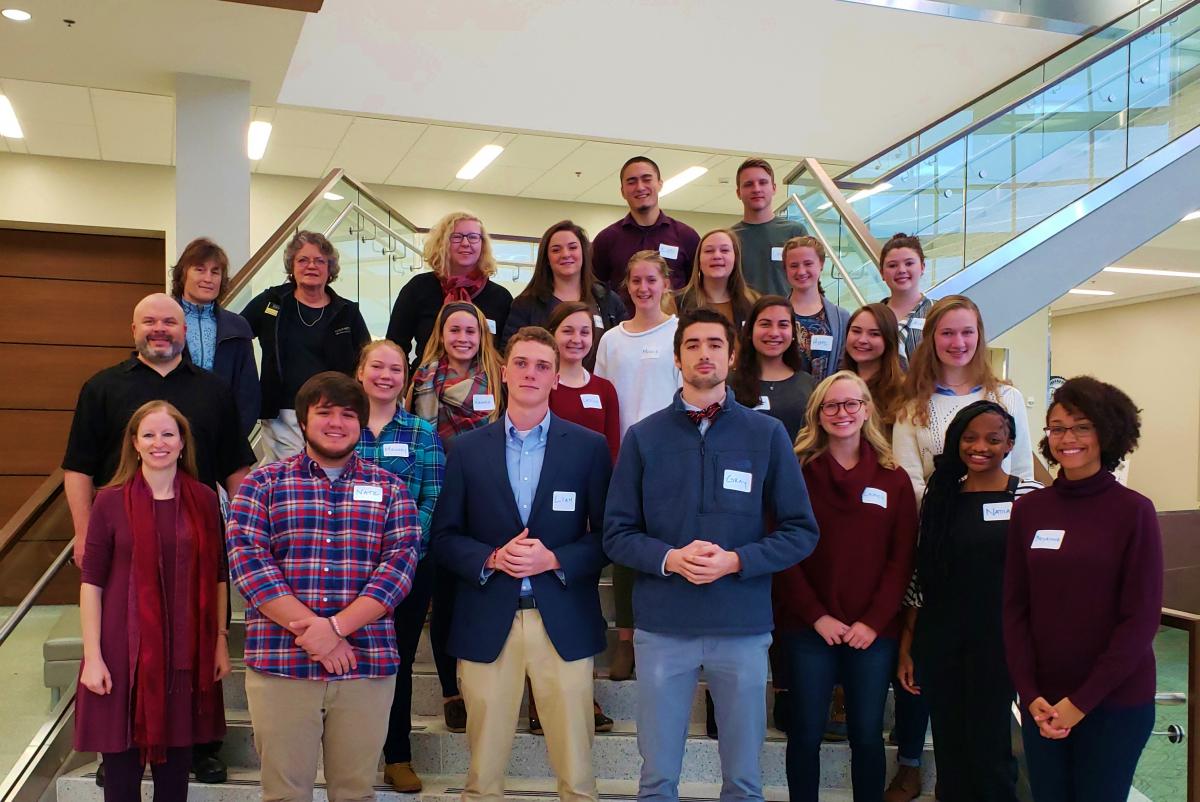 Residential Learning Communities (RLCs) at Appalachian State University provide students with a unique housing opportunity where they can live and learn with others who are interested in the same topics.
The Beaver College of Health Sciences (BCHS) sponsors the Exploring Health Sciences RLC for those students interested in health - including community health, mental health and physical health. Members not only learn about majors and career opportunities in health sciences but also participate in broad, interprofessional discussions about health with BCHS faculty and staff.
This year there are 21 first-year students in the Exploring Health Sciences RLC. As part of their requirements, the students enroll in an interprofessional course together. Their seminar course, Exploring Health Sciences, analyzed health-related topics in an interprofessional community of scholars. The course included an overview of the degree programs available in BCHS, various career opportunities in the health professions, campus resources that will students with career exploration and service opportunities within the wider community. The course culminated with poster presentations where the students shared their definitions of health, plans for future careers and what they learned personally and professionally during the semester. The course was co-taught by members of the RLC Leadership Team: Dr. Denise Levy, Chair; Dr. Erin Bouldin; Dr. Daniel Byrd; Carol Cook; Dr. Michael Howell; Janice Koppenhaver; Dr. Abi Stickford and Dr. Jonathon Stickford.
Although the Exploring Health Sciences RLC has existed for several years, this is the first year the RLC students took an interprofessional seminar together. The course enabled the Leadership Team to interact on a regular basis with RLC students and introduce them to possible majors in BCHS. According to Dr. Levy, "As a result of the RLC course, a couple of students were introduced to majors they had not considered before, such as Social Work and Health Care Management and are now planning to go in different directions with their health careers. The course not only helped students make early connections to their potential majors and careers, but it also provided a forum for early interprofessional discussions about health." Faculty and staff from across the college who attended the culminating poster presentations commented on the maturity and professionalism of the RLC students.
Hassan Atwy, current Resident Assistant of Gardner Hall, where the Exploring Health Sciences RLC is housed, reflected on his experience living in an RLC, "Living in the Exploring Health Sciences RLC has solidified my decision in going into health care. It has provided me with the opportunity to branch out and look deeper into my future profession. I was in this RLC last year as a freshman and my Resident Assistant exposed us to different professions and opportunities within health sciences. It has given me a chance to become a part of a community that has a similar mindset and perspective as me, granting me the ability to feel as if I have somewhere where I belong. The RLC has provided me with a great networking opportunity. My fellow peers within the RLC will carry on and become future professionals in health care, allowing me to have contact with a variety of doctors and nurses in the future. This will assist me greatly in aiding people in health care by referring them to other specialists, which will be my peers from the RLC. To summarize, the Exploring Health Science RLC has not only provided me a community where I belong, and future networking, but also life long friends who are as passionate about health care as I am."
BCHS looks forward to welcoming a new cohort of RLC students this fall. Incoming first year students can apply beginning on February 1st. Learn more at https://housing.appstate.edu/pagesmith/75.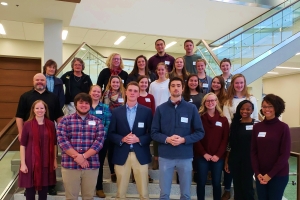 Tags: