The Beaver College of Health Sciences hosted its 2023 collegewide student awards event on Monday, April 3, in Levine Hall to recognize 25 student award recipients for academic excellence and leadership from the college's undergraduate and graduate programs.

Dean Marie Huff told the recipients that they had been selected by faculty and staff through a competitive process, and was joined by department representatives to present the winners with a sunflower.
"You may know that the sunflower has different meanings across the world, and we have chosen to focus on the symbolic meanings of the sunflower's including warmth, loyalty, positivity, power and strength, as well as the importance of nourishing yourself and others," said Huff. After the ceremony, students were toasted by their guests, faculty members, staff and other representatives from the college at a reception in the Levine Hall Atrium.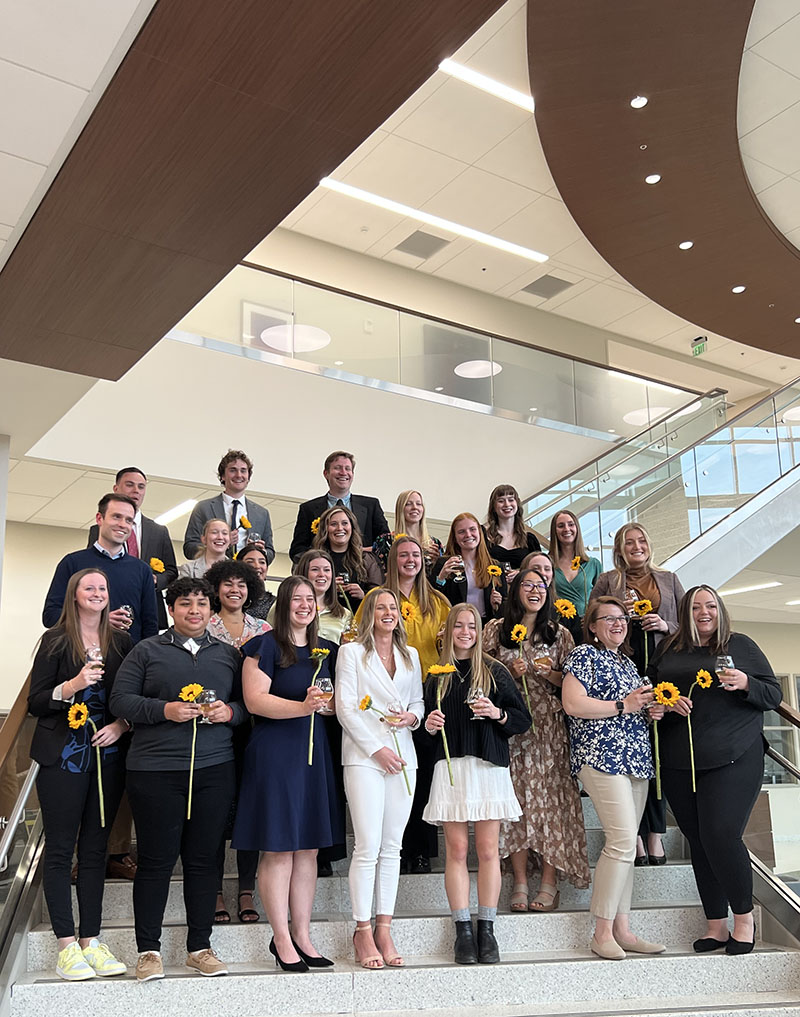 The award recipients, by department, are:
Department of Nursing
Kathryn Knol VanDerNoord – Nursing Academic Award
Marissa Tocci – Nursing Leadership Award
Megan H. Hall – Nursing Graduate Student Award
Department of Nutrition and Health Care Management
Abigail Putnam – Nutrition and Foods Academic Award
Abby Furr – Nutrition and Foods Leadership Award
Analee Reed – Nutrition Graduate Student Award
Madison Clark – Health Care Management Academic Award
Adam W. Hunt – Health Care Management Leadership Award
Eric Fischer – Health Administration Graduate Student Award
Department of Public Health and Exercise Science
Natalie Thulien – Exercise Science Academic Award
Abigail Farrell – Exercise Science Leadership Award
Hope Elizabeth Gamwell Muscarello – Exercise Science Graduate Student Award
Phoebe Warren – Public Health Academic Award
Abby Cope – Public Health Leadership Award
Department of Recreation Management and Physical Education
Ava Tharpe – Recreation Management Academic Award
Gabby Andux – Recreation Management Leadership Award
Aaron Muse – Health, Physical Education & Coaching Academic Award
Brisa Raya – Health, Physical Education & Coaching Leadership Award
Department of Rehabilitation Sciences
Courtney Dawn Greene – Communication Sciences and Disorders Academic Award
Anthony Cruz-Posada – Communication Sciences and Disorders Leadership Award
Daniel Pittman – Speech-Language Pathology Graduate Student Award
Adelyne McGinnis – Athletic Training Graduate Student Award
Department of Social Work
Jessi Jonquil Carlin – Social Work Academic Award
Emiko Velez – Social Work Leadership Award
Morgan Gibbard – Social Work Graduate Student Award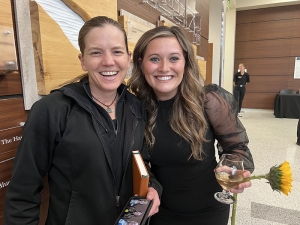 Tags: