BOONE – The University of North Carolina Board of Governors approved a new Master of Health Administration (MHA) degree at Appalachian State University during its December meeting in Chapel Hill Dec. 11.
The MHA is the second new degree approved for the Beaver College of Health Sciences during the past year, following approval of the Master of Science in Nursing (MSN) in January.
The MHA will be offered primarily online. It is designed for health care professionals seeking to advance their careers in management or administration of health care organizations. The 46-credit hour program will offer two tracks, one in health care leadership and one in health information systems. The program will begin accepting students in January 2016. Classes will begin in Fall 2016.
The new program has a focus on rural healthcare management, which aligns with Appalachian's mission to serve unique needs of rural communities in Western North Carolina and to "create healthy, just and sustainable societies." Appalachian's existing undergraduate degree in healthcare management has been nationally recognized for its commitment to engagement with local health provider organizations, and its partnership with AccessCare of the Blue Ridge won the 2014 Innovations in Rural Health Award, a national competition sponsored by the Kate. B. Reynolds Charitable Trust.
"This new degree is a natural progression of developing programs in our college to advance our strategic plan to meet critical health needs in the region and state," said Dr. Fred Whitt, founding dean of the Beaver College of Health Sciences. "We are fortunate to have outstanding faculty and students in our healthcare management program, and it has been their hard work and commitment to excellence that has resulted in this exciting new initiative."
Appalachian's Provost and Executive Vice Chancellor Darrell Kruger said, "Appalachian is confident that the MHA degree program will offer high quality graduate education that meets the needs of the health care systems and providers of North Carolina for well-trained management talent."
The Beaver College of Health Sciences was developed in 2010 and is the first new college at Appalachian in over 40 years. The college has grown from 1,800 majors to over 3,500 in just five years. It is now the second largest college at Appalachian. The college now houses 10 undergraduate degrees and six graduate degrees.
For more information on the Master of Health Administration program and other programs in the Beaver College of Health Sciences, contact Dr. Susan Roggenkamp, associate dean, at roggenkampsd@appstate.edu or visit healthsciences.appstate.edu.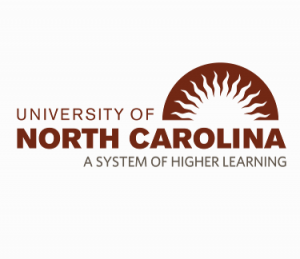 Tags: