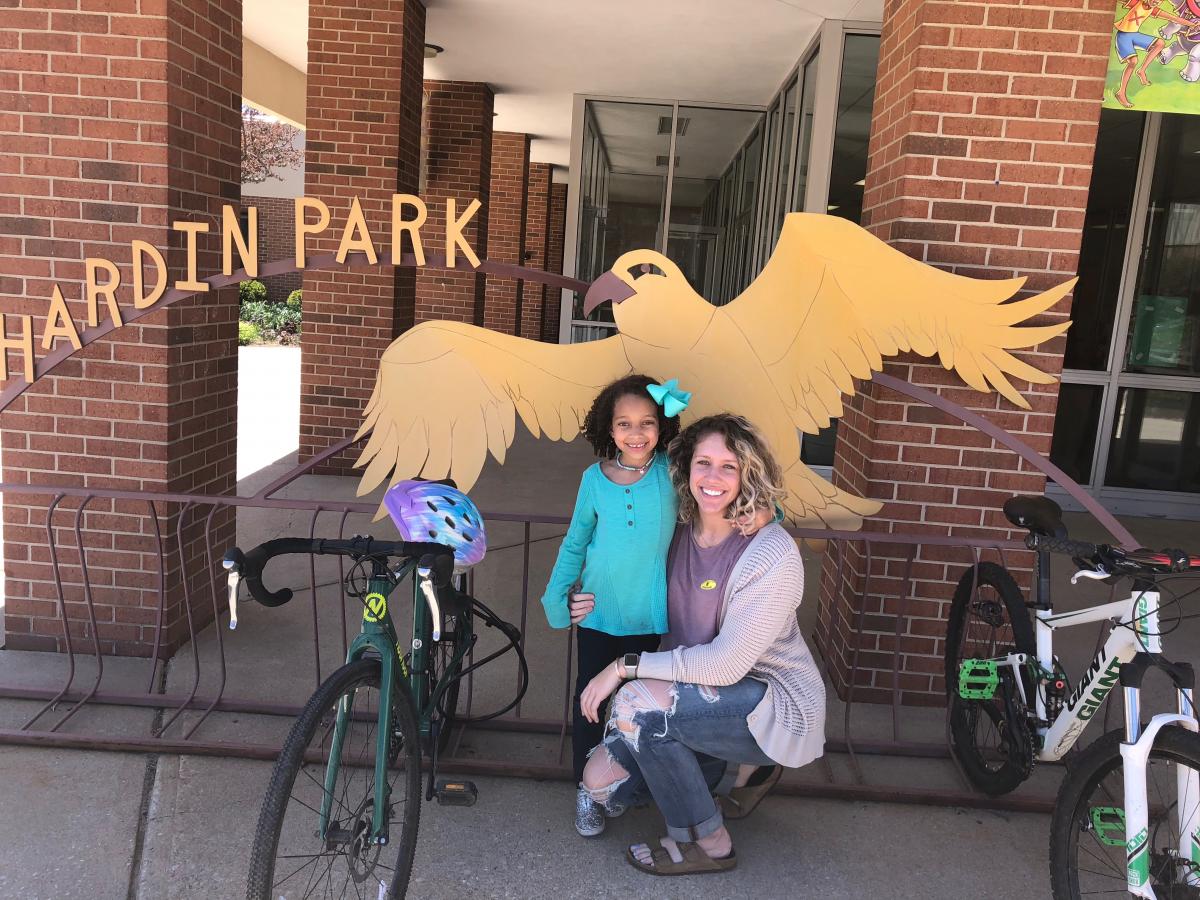 Leslee Peeler with her daughter at Kindergarten orientation. Photo submitted.
By Audrey Gurkin

Boone, NC — Leslee Peeler, a two-time graduate from Appalachian State University, is a living example of how deserving students can realize their dreams with the support of a student scholarship. Peeler holds a Bachelor's Degree in Communication Sciences and Disorders (2014) and a Master of Science in Speech-Language Pathology (2017). According to Peeler, she knew in high school that she wanted to be a Speech Language Pathologist. She prepared for her future by taking college courses while still in high school and she began her education at Appalachian with 24 hours of college credits.
During the spring semester of her freshman year, Peeler found out she was expecting a baby. This was not in her plans, but with the help of her professors, Peeler moved forward with her education. She was able to finish the semester as her professors were "super helpful" and allowed her to take online classes when possible. Peeler remained focused on her goals and was able to graduate a semester early by attending summer classes before and after her daughter was born.
In 2016, Peeler began graduate school at Appalachian. Once again her professors at Appalachian supported her in her new role as a mother and a full-time graduate student by making sure her practicums were located in Boone. It was also a tremendous help that her daughter was in the Child Development Center at Appalachian, as this allowed Peeler and her daughter to be on the same schedule.
"As the graduate program develops you work practicums, which are basically full-time jobs but with no compensation. Although practicums are a great learning experience, it can be extremely difficult for a graduate student. And as a single mom, life can become quite stressful — you still have bills to pay and you have to provide for your family," said Peeler. Fortunately, Peeler was able to obtain a scholarship from The Scottish Rite. "The Scottish Rite Scholarship made all the difference for me and my daughter. It allowed me to focus on academics and my daughter without stressing about how I'm going to make ends meet financially. It was such a huge blessing," stated Peeler.
Through the help of The Scottish Rite Scholarship and the Appalachian community, Peeler graduated and was hired as the Speech Language Pathologist for Watauga County Schools. Just as she had planned. "From my pregnancy to starting my career, Boone has been home for me and my daughter. We have been so fortunate to be a part of this beautiful and supportive community," said Peeler.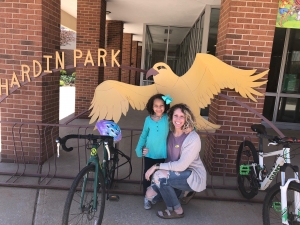 Tags: