This fall, Recreation Management professor Dr. Joy James won't be returning to a classroom at App State for the first time in 14 years. Instead, James has signed on for adventure and an experiential learning experience of her own in the New Mexico desert.
Here's more about James' experience working as a National Park Ranger at Chaco Culture Historical National Park, in her own words. (Photos provided by Dr. Joy James)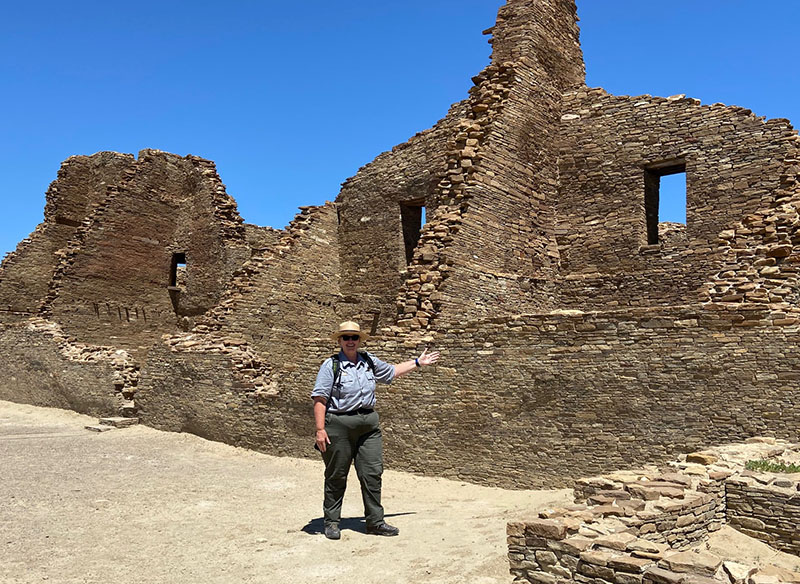 Q: How did I go from professor to park ranger?
A: I planned to travel internationally and conduct research for my off-campus scholarly assignment in fall 2022, but COVID caused me to pivot, regroup and put on a National Park Ranger hat!
In the Department of Recreation Management, we have students who aspire to be park rangers but often meet unexpected challenges like navigating USAjobs and understanding seasonal workforce opportunities. Twenty-five years ago, I worked as a seasonal National Park Service Interpretive Ranger, so when my original plans fell through, I thought why not go back to my roots, see how things are for professionals in the park service today and have the opportunity to work with a diverse population?
Q: What types of things have you experienced working at Chaco Culture Historical National Park?
A: My educational programs and tours include the night sky and the Chaco Culture Phenomenon. Both are incredible resources. CHCU is designated as a Dark Sky. My first week here was the lunar eclipse - WOWZA! The Chaco Culture Phenomenon is the ancestral puebloan society over 1100 years ago that built monumental Great Houses (multi-storied complexes some with over 500 rooms)! This is not something Americans learned about in elementary school and is missing in our understanding of indigenous populations.
Q: How do you think this experience will impact your teaching when you return to App State for spring semester 2023?
A: I hope spending time as a National Park Service Park Ranger will impact my teaching, scholarship and service. Already I can see ways my teaching will improve working with diverse students.
In addition, I have learned about the federal government process for applications which I will put to use helping all App State students by providing workshops on USAJobs and federal resumes. My scholarship has been reinvigorated to think about volunteers in recreational settings and how integral they are to the experience!
"At the heart of it all - I am learning. I am re-learning customer service, witnessing an agency navigating COVID, and attempting to work with new technologies (cash registers have changed since my last stint in the field). I am working and having conversations with NPS professionals, indigenous colleagues, visitors and volunteers - all who are passionate about national parks. While I did not get the international experience I originally sought, I have gotten a cultural experience that will impact my work at Appalachian State University, and help our students."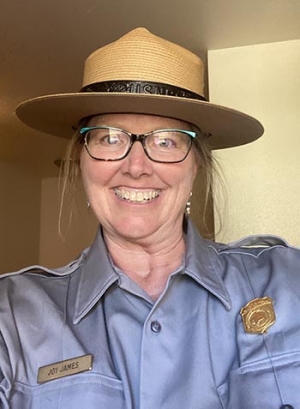 Tags: