Ruthanne Combs graduated from Appalachian State University in 2014 with a degree in Health Promotion (which has since transitioned to a Public Health program). Today, she serves as a Nutrition Educator for the WIC (Women, Infants and Children) program in Nashville, TN.
Combs' journey to her current role took various paths before she landed her position as an educator. She worked with the Adfit camp as a counselor for several summers and in her final summer, she served as an Assistant Director. These roles allowed her to apply what she learned in school — how nutrition and healthy habits directly affect development in children. And while she particularly enjoyed teaching the children that healthy habits are fun, Combs still did not see herself as an educator. It was her willingness to try different things that eventually led her to her present role. Her advice to current students, "Don't limit yourself to a certain area while job searching. You can try different jobs or internships to help you find where your skills set best fits."
As a transfer student, Combs was impressed by Appalachian's community feel. She was welcomed and supported by her professors and always felt she could talk to them about any concerns. Combs credits the professors in her program (especially Dr. Jennifer Zwetsloot!) for giving her the confidence to try different avenues, "All of my professors had a passion for their program and that was incredibly inspiring and motivational."
Combs' success proves that while inspiration comes in many forms, an educator has the opportunity to have a lasting impact on our lives.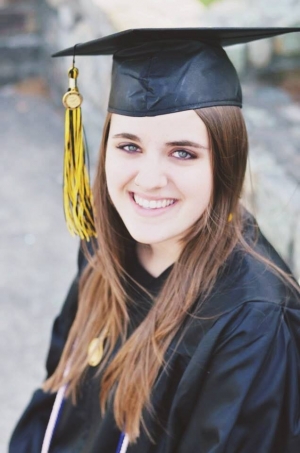 Tags: