Appalachian State University Nursing Graduates,
Mission Health is seeking RNs to join our extraordinary team of professionals, in roles ranging from acute care bedside nursing, to post-acute home health and hospice care. We also have opportunities in our regional staffing pool, which offers
flexible scheduling and a variety of settings to help you find that perfect fit.

Location, location, location

Mission Health helps you do what you love, in a place you'll love to call home. Here you'll find a big city feel, paired with small-town charm, a distinctive mountain vibe that serves as a backdrop to an eclectic arts community, world-class chefs and distinctive restaurants, limitless outdoor adventures, and community activities for all interests and backgrounds.

A team of experts

Mission Health is the state's sixth-largest health system and the region's only not-for-profit, independent community hospital system governed and managed exclusively in western North Carolina. Mission Health has been recognized as one of the nation's Top 15 Health Systems 2012-2015 by Truven Health Analytics, formerly Thomson Reuters. Ours is the only health system in the nation to receive this recognition four years in a row, and the only health system in North Carolina to achieve Top 15 recognition.

So what are you waiting for? Take your career to the next level; visit Mission-Health.org/NursingCareers-ASU for more information!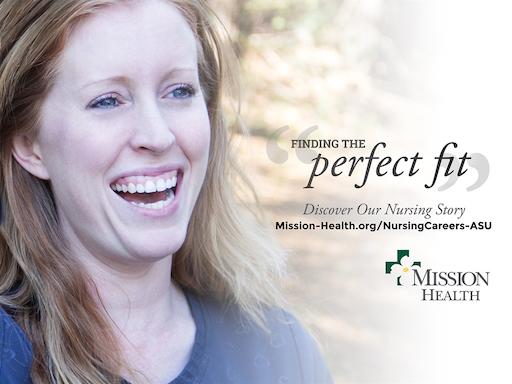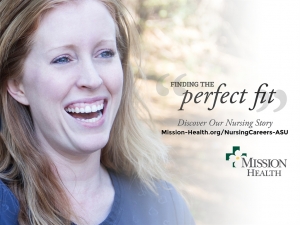 Tags: