Emma Swarts is a senior public health major from Clayton, North Carolina. Emma is also one of our inaugural Beaver Scholars who plans to graduate in May. She will be attending Emory University for her Master of Public Health degree.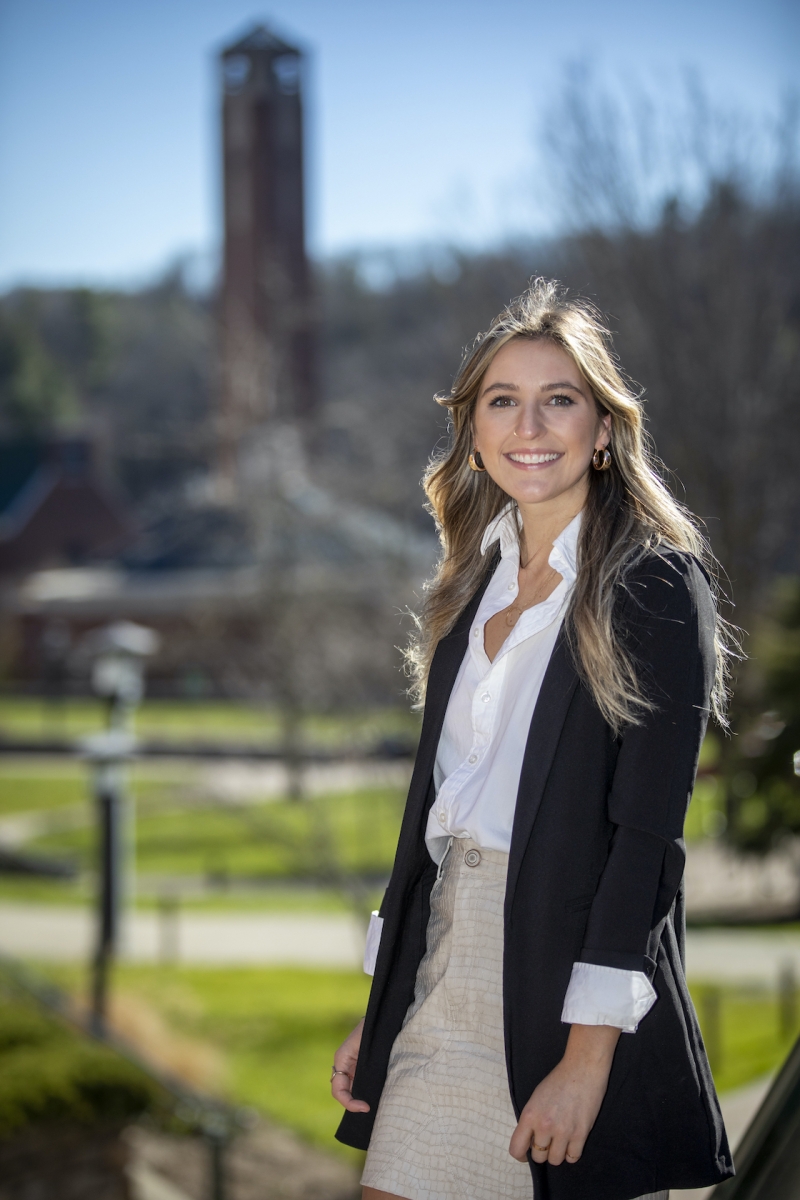 What aspects of your Appalachian undergraduate education best prepared you for your career?
The faculty and staff in the Department of Public Health. They have all been great mentors and supportive throughout my entire academic career. I would especially like to recognize Dr. Adam Hege, public health program director, for his support as a fellow first-generation college student. Dr. Hege has been by my side, supporting and helping me, especially with the next step of my academic journey.
Why did you choose Appalachian as a prospective undergraduate student?
It was so impulsive for me to decide on Appalachian. I had never lived in the mountains and I thought that would be cool. Then I toured App State and I am so glad I decided to take a chance. I enjoyed the community Boone shared with the college and that sense of community is what brought me to Boone. The location and the atmosphere have been a perfect fit for me.
Were you involved in any undergraduate research? If so, what was the topic (or topics) and who were your faculty mentors?
I did a systematic literature review of over 100 peer reviews that discussed specific interventions and policy strategies towards the health of women and children in the Appalachian region regarding food insecurities. My mentor was Dr. Hege. I also did a flu vaccination assessment rate for the past 10 years under Dr. Chris Seitz, who is also my mentor for my honors thesis. My honor thesis is a content analysis about the usage of online COVID-19 dashboards within large, 4-year, public universities and I hope to submit my honors thesis to the JACH (Journal of American College Health) this spring.
What opportunities did the Beaver Scholarship create that you might not have had otherwise?
The Beaver scholarship has allowed me the opportunity to meet with alumni, meet Dean Huff, and attend various conferences. This has allowed me to network with professionals in my program and expand my horizons.

What stands out in your mind when you think back to your time as an App State student?
Unlike most, I've had the awesome opportunity to live in Boone. The atmosphere here is incredible and I know living here will be a memory I will cherish forever.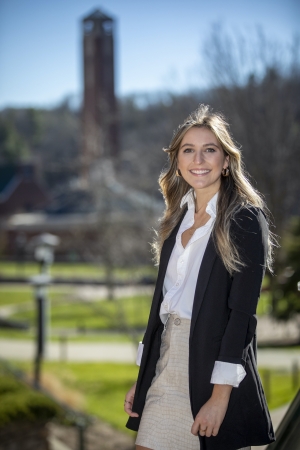 Tags: