Avery High School graduate Kendall Clark has been named the recipient of the 2023 Girls on the Run of the High Country scholarship and will receive $1,000 toward her first year of tuition at Appalachian State University.
Girls on the Run of the High Country has offered a scholarship for the past four years, said Mary Sheryl Horine, outreach director for App State's Blue Cross NC Institute for Health and Human Services, which organizes GOTR and other community outreach initiatives.
"We love seeing how our alumni take the lessons learned during Girls on the Run and apply them to their academics and their personal lives," said Horine. "Reading the applications underscores what a difference these programs can make in a girl's life and gives some insight into why the program continues to grow throughout the region."
Signing up for Girls on the Run as a fifth grader at Newland Elementary School taught Clark lessons in perseverance and confidence, she said.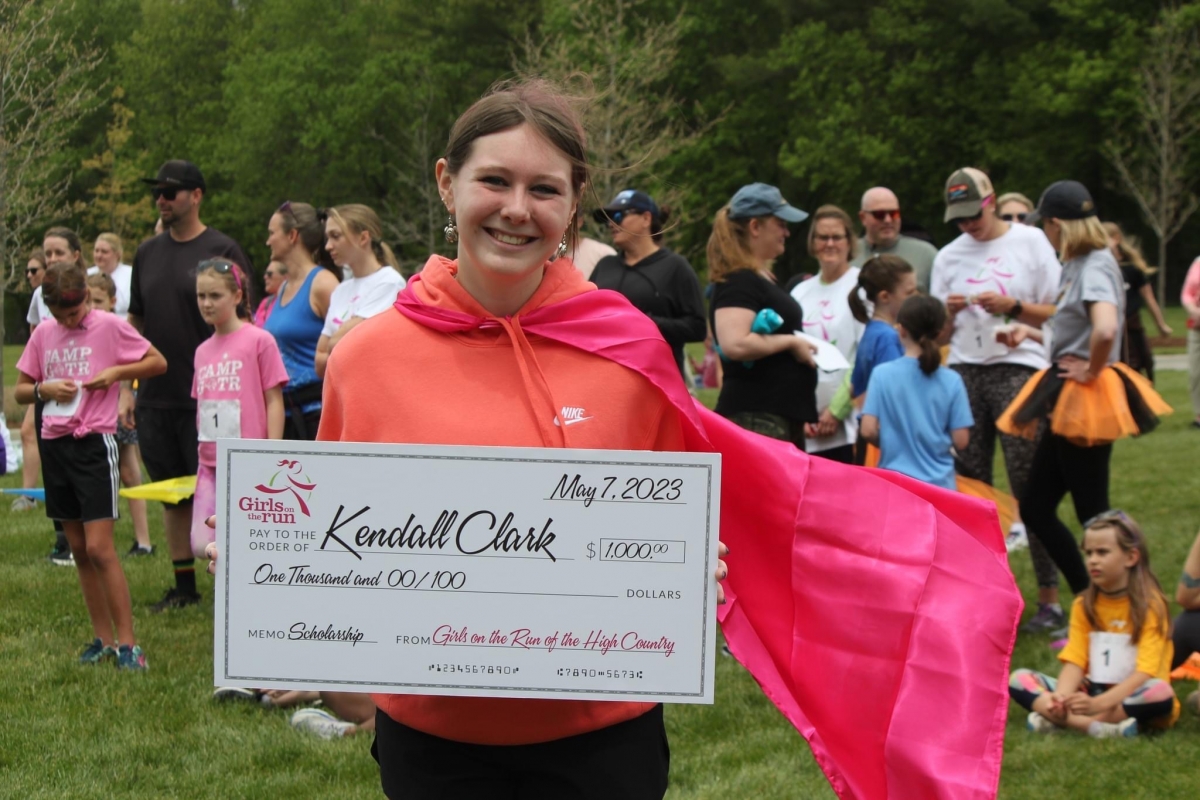 "On our very first practice in fifth grade, I learned that Girls on the Run was more than just running," Clark wrote in her scholarship application. "It was building connections with the other girls, becoming more confident in our bodies and our strengths, persevering to run harder and faster, and overall having a great time."
After elementary school, Clark continued participating in Girls on the Run-related programming, including Heart & Sole at Avery Middle School, and found a niche as a runner in high school.
"I didn't start out a great runner, and I thought that I would never get better," she wrote, "but I kept working to push myself, and I ended up running stronger than ever at the official 5K. I have carried this perseverance throughout the years, both when I ran Heart & Sole for middle school and joined cross country in high school."
In addition to participating in cross country, Clark was president of Avery High Key Club and participated in Beta Club, Spanish Club and the Environmental Club. During high school, she was also an active community volunteer, donating more than 350 hours of her time to various organizations.
"Even with my activities outside of running, I still apply this mindset to working hard on my academics, being a good member of my community through volunteering and with my peers," Clark wrote.
The Girls on the Run High Country scholarship is designed for a past participant in Girls on the Run programming with a GPA of 3.0 or higher who has been admitted to and planning to attend App State. To learn more about Girls on the Run of the High Country, visit https://gotr.appstate.edu.
Image caption:
Kendall Clark is presented with the Girls on the Run of the High Country scholarship at the GOTR High Country 5K in May.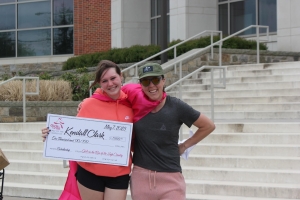 Tags: