The first group of students from Appalachian State University has been admitted to UNC-Chapel Hill's Eshelman School of Pharmacy as part of the institutions' Early Assurance Program (EAP) partnership, which was announced in fall 2020. All eight scholars participating in the Early Assurance Program from App State were offered admission to UNC-CH Eshelman; four have accepted and plan to begin pursuing their Pharm.D. degrees in fall 2023.

The scholars planning to enroll in Pharmacy School at UNC Eshelman in the fall are:|
Elizabeth Haslam, Chemistry major from Greensboro, NC;
Dara Kodack, Exercise Science major from Raleigh;
Mackenzie Kremer, Exercise Science major from Pittsboro, NC, and
Madison Wood, Chemistry major from Southport, NC
The EAP program offers qualifying App State students an interview with the admissions committee from UNC-CH's Eshelman School of Pharmacy. To be eligible to participate in the program, students are identified by App State's Health Professions Advising(HPA) Office and the Office of Undergraduate Admissions and must complete regular advising sessions, participate in seminars and meet rigorous grade and course requirements.
"We're thrilled that all of our Early Assurance Program scholars were accepted into UNC's Eshelman School of Pharmacy," said Celeste Crowe, director of App State's Health Professions Advising office, which works closely with the scholars. "We received feedback from UNC that the App State students who participated in the EAP program interview were well prepared and great candidates for admission, and our students told us they felt supported and encouraged through this program. We look forward to continuing this initiative as we find ways to train health care providers and address the health needs of our state."
UNC-CH's Eshelman School of Pharmacy is ranked No. 1 in the United States by US News and World Report.

Read the announcement article about the partnership between App State and UNC-CH.
Meet the EAP Scholars Planning To Attend UNC-CH Eshelman
Elizabeth Haslam

(Photo submitted of Elizabeth Haslam)

Haslam, a recipient of the Jeffrey M. Jordan scholarship, connected with the Health Professions Advising office during her Welcome To Appalachian session and sought ways to become involved. While at App State, she was selected as a HPA Peer Advisor to counsel other students, a lead tutor for Organic Chemistry, and a senior research assistant in Dr. Nicholas Shaw's Chemistry lab.
"My best advice for App State students interested in pursuing a career in pharmacy is to find advisors that will support and guide them during their undergraduate studies," said Haslam. "I received great support and guidance from my advisor, Celeste Crowe, and support inside and outside the laboratory from my research advisor, Dr. Shaw. Finding a mentor who will be your advocate and cheerleader for pursuing scientific and personal endeavors will allow you to feel confident in your goals, and give you the conviction and guidance to be successful."
Dara Kodack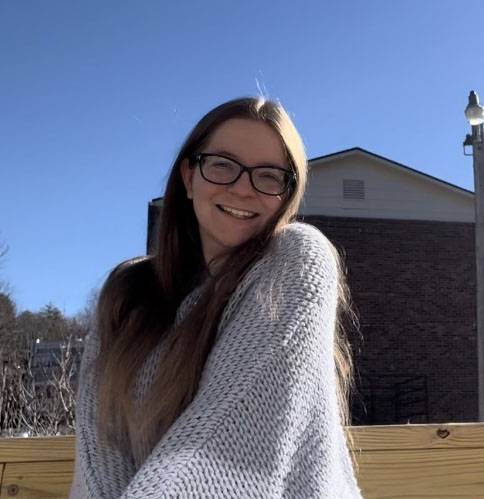 (Photo submitted of Dara Kodack)

After completing her first year of studies in Chapel Hill, Kodack plans to spend her second, third and fourth years of Pharmacy school at the Eshelman Asheville Experience.
About 30 students per class are selected to join the transformative pharmacy practice hub that integrates student engagement, community engagement and patient-centered care. While at App State, Kodack works with Dr. Andy Shanely on research projects in the Exercise Science laboratory and as a lead tutor in the Physics department.
Mackenzie Kremer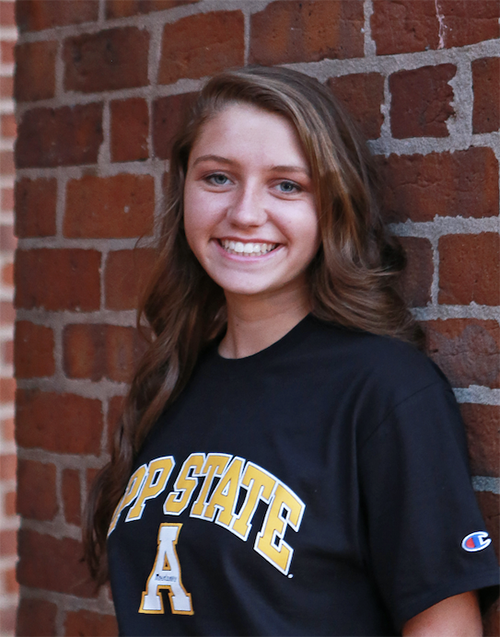 (Photo submitted of Mackenzie Kremer)

While at App State, Kremer began working at Boone Drug, a local pharmacy, and says the experience has helped prepare her for some of the challenges pharmacists face. "Knowing that I have been accepted to UNC Eshelman and heading there in fall has lifted a weight off my shoulders," Kremer said.
Madison Wood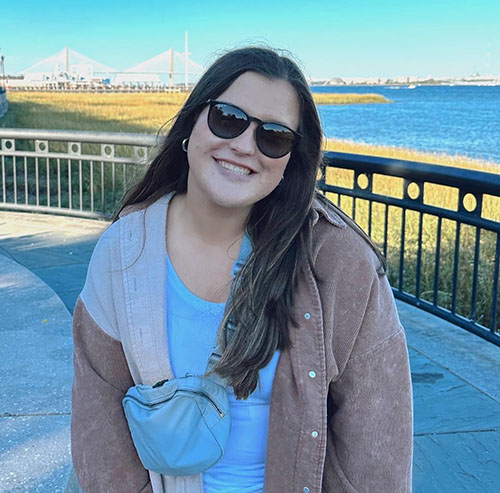 (Photo submitted of Madison Wood)
Wood said she feels prepared to make the transition to Pharmacy school after navigating the challenging curriculum in her Chemistry degree, and received a scholarship to help defray the cost of her doctoral degree; she was awarded the Mitchell W. Watts scholarship ($50,000 over 4 years). Active in undergraduate research, Wood serves as a lead tutor in Chemistry and is a member of Zeta Tau Alpha and Order of Omega.

"It's both rewarding and a relief to know that I will attend UNC-Eshelman," said Wood. "Knowing that my hard work of the last three years allowed me to have assured acceptance into the Number 1 pharmacy school in the nation is a great feeling."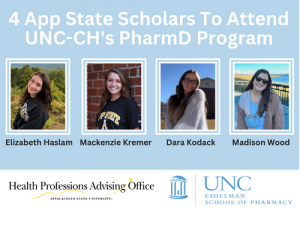 Tags: