Dr. Leah Hamilton, associate professor in the Department of Social Work at Appalachian State University's Beaver College of Health Sciences, was recently appointed as a Senior Research Fellow for the Jain Family Institute and Primary Investigator for the HudsonUP basic income pilot in Hudson, New York. HudsonUP is a collaboration between The Spark of Hudson and Andrew Yang's Humanity Forward. The project will provide $500 per month to 25 randomly selected participants for five years. The initiative, championed by Mayor Kamal Johnson, is designed in collaboration with the community and to demonstrate the power of basic income for all.
According to the HudsonUP website, "This implementation (while not truly "universal"), by virtue of being long-term, will afford tremendous new research and insights on the effect(s) basic income can have on an individual over time. In addition to data yielded by this research, HudsonUP will also create personal stories from those in the community who have been impacted by the program, both directly & indirectly. The HudsonUP team will work to develop and boost these voices in order to tell the story of how a basic income can change lives and transform communities."
Hamilton reflected on her role, "Sixty years of basic income pilots around the world suggest that universal, unconditional cash transfers can improve individual, community, and macroeconomic outcomes. HudsonUP is one of several pilots launching across the United States this year that are seeking to further investigate this approach in an array of contexts. I am honored to contribute to a larger national conversation around creating a social safety net that is effective and efficient, especially as the pandemic has further magnified the gaps in our current system."
Additionally, Hamilton was one of five selected speakers for the 2021 Society for Social Work and Research conference's "Brief and Brilliant" series, a TED-style event. The title of her talk is "Why Social Workers Must Champion a Universal Basic Income."
Congratulations, Dr. Hamilton and we look forward to your results!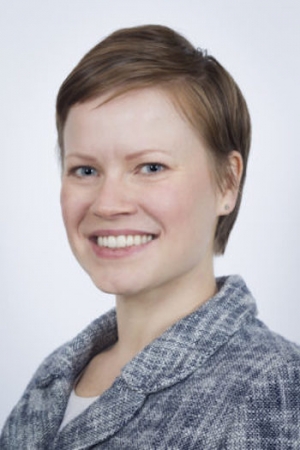 Tags: