By Amanda Mlekush
The Beaver College of Health Sciences is forming the Trillium Society to recognize and celebrate achievements and contributions from alumni and supporters who help the college achieve its mission of Taking Health To New Heights. (Trillium Photo by Jenny Ward).
The first group of Trillium Society inductees will be recognized in an inaugural event held in October at Levine Hall in Boone.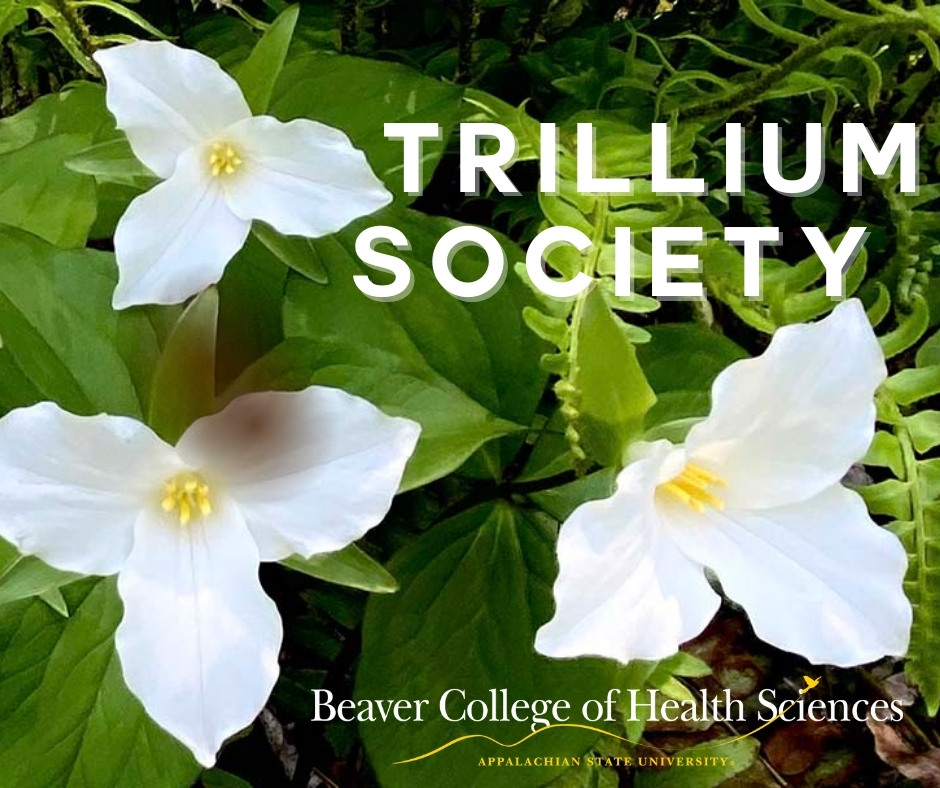 There are two ways to be inducted into the Trillium Society:
Receive one of the college's three awards (which will be given annually, beginning in 2022):

Complete a full term as a board member on the Beaver College of Health Sciences Advisory Board
What's A Trillium?
The Trillium Society is named for the Trillium plant species, which was used for medicinal purposes in North America by indigenous tribes. Trilliums are known to flourish in the southern Appalachian mountain region.
Society Beginnings
The society was founded in 2022 based on a recommendation from the Beaver College of Health Sciences' Advisory Board which recognized the need to recognize the outstanding achievements of its graduates, and the dedicated service of alumni and friends of the college. In addition the society will foster the life-long engagement and support of this group with the college and its mission.
About the Beaver College of Health Sciences
Appalachian State University's Beaver College of Health Sciences (BCHS), opened in 2010, is transforming the health and quality of life for the communities it serves through interprofessional collaboration and innovation in teaching, scholarship, service and clinical outreach. BCHS offers nine undergraduate degree programs and seven graduate degree programs, which are organized into six departments: Nursing, Nutrition and Health Care Management, Public Health and Exercise Science, Recreation Management and Physical Education, Rehabilitation Sciences, and Social Work. The college's academic programs are located in the Holmes Convocation Center on App State's main campus and the Leon Levine Hall of Health Sciences, a state-of-the-art, 203,000-square-foot facility that is the cornerstone of the Wellness District. In addition, the college supports the Blue Cross NC Institute for Health and Human Services and has collaborative partnerships with the Wake Forest School of Medicine's Physician Assistant Program, the Appalachian Regional Health System and numerous other health agencies. Learn more at https://healthsciences.appstate.edu.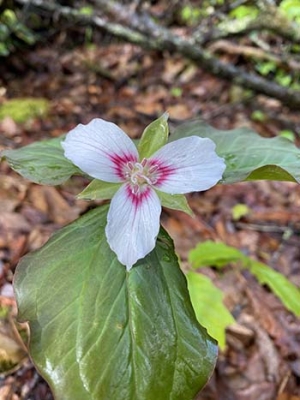 Tags: