Associate Professor in the Department of Nursing Phoebe Ann Pollitt will have her second book on the history of nursing in North Carolina and the Appalachian region published this fall by McFarland Press. Her second book is titled African American and Cherokee Nurses in Appalachia: A History, 1900-1965.
The book looks at how nursing was an opportunity for many minority women in the early to mid 20th century to have a well-respected career and make incredible headway in healthcare equality for the region. Many of the nurses were instrumental in founding and managing nursing schools, establishing professional organizations, and cultivating extensive networks of care where very few previously existed.
Pollitt's first book, The History of Professional Nursing in North Carolina, 1902-2002 from Carolina Academic Press, won the Willie Parker Peace History Book Award from the North Carolina Society of Historians in 2014. Since discovering her interest in the history of nursing in the early 1990's, Pollitt has published 20 articles, given 15 presentations, and delivered five keynote addresses relating to her research. She is also the creator and curator of nursinghistory.appstate.edu.
More information about Pollitt's new book is available on the McFarland Press website. More information about the Department of Nursing is available here.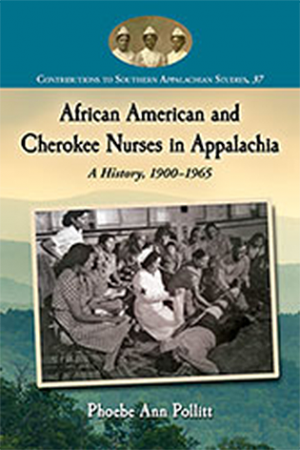 Tags: