Professor of Physical Education Teacher Education Scott Townsend was selected as the 2015 College/University Physical Education Teacher of the Year by the North Carolina Physical Education Association (NCPEA) of the North Carolina Alliance for Athletics, Health, Physical Education, Recreation, Dance, and Sport Management (NCAAHPERD-SM).
The award is given in acknowledgement of outstanding qualities and contributions as a professional physical educator and dedication to the mission and principles of the NCPEA and NCAAHPERD-SM. Recipients exemplify the aim to provide advocacy, professional development, and unity for health, physical education, recreation, dance, and athletics professionals and students in order to enhance and promote the health of North Carolinians.
2015 is the second year Townsend received this award; he was also a 2008 recipient. Townsend will receive the award during the NCAAHPERD-SM Convention in October.
Townsend is the program director of the Physical Education Teacher Education program at Appalachian. He received his Doctor of Education in Physical Education Teacher Education from West Virginia University and has over 14 years of university experience. He has published four books and has been the first or co-author on over 19 refereed publications. His research interests include PETE Program Effectiveness, Curriculum & Instruction in Sport Education, and Teacher and Student Behavior & Cognition.
The NCPEA was established to promote and support North Carolina physical education through advocacy, professional development, and education to develop physical educated individuals and support a physically active North Carolina. NCAAHPERD-SM was founded in 1921 to provide teachers and professionals with an ever-expanding assortment of member services, including advocacy, professional development, research opportunities, scholarships, and much more. Their vision is to be the leading organization promoting and supporting a healthier and more active North Carolina. More information about the two associations is available here.
The Physical Education Teacher Education program is in the Department of Recreation Management and Physical Education of the Beaver College of Health Sciences. More information about the department is available here.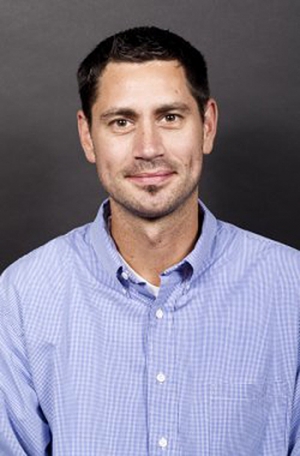 Tags: