BOONE- L. Allen Dobson Jr., M.D., president and chief executive officer of Community Care of North Carolina (CCNC), will be the speaker for the Blue Cross and Blue Shield of North Carolina Distinguished Lecture Series at Appalachian State University.
The event, sponsored by the College of Health Sciences and supported by Blue Cross and Blue Shield of North Carolina, will be held Friday, April 24 at 11 a.m. in the Holmes Convocation Center on the Appalachian campus.
Dr. Dobson will be talking about the changing healthcare landscape in North Carolina and how CCNC helps North Carolina improve care delivery and get more value for its healthcare dollar.
Dr. Dobson is a native of North Carolina and received his undergraduate education at North Carolina State University. He attended medical school at the Bowman Grey School of Medicine at Wake Forest University and completed his residency in family medicine at East Carolina University.
Dr. Dobson has been actively involved in health policy on the state and national levels. He was an early leader and developer of the nationally recognized Community Care of North Carolina program, which received the 2007 Annie E. Casey Foundation Innovations in American Government Award, presented by Harvard's Kennedy School of Government, during his guidance.
Dr. Dobson has previously held the position of Assistant Secretary of Health for the NC Department of Health and Human Services where he was responsible for the health divisions of the department as well as serving as the state Medicaid Director. Dr. Dobson holds a faculty appointment of professor of family medicine at the University of North Carolina at Chapel Hill.
CCNC is a public-private partnership designed to improve healthcare quality and better coordinate care. The physician-led program emphasizes collaboration across specialties and fosters community-wide teamwork that incorporates local resources and is focused on the needs of patients.
Through CCNC, networks of physicians, nurses, pharmacists, hospitals, social service agencies, and other community organizations work together to provide physician-driven, patient-centered care for North Carolina. According to an independent evaluation by Milliman, Inc., CCNC saved North Carolina nearly a billion dollars between 2007 and 2010.
The Blue Cross and Blue Shield Distinguished Lecture Series was established in 2013 and supported by a generous grant from Blue Cross and Blue Shield of North Carolina to the College of Health Sciences.
The lecture is free and open to the public. For more information, please visit lectureseries.healthsciences.appstate.edu.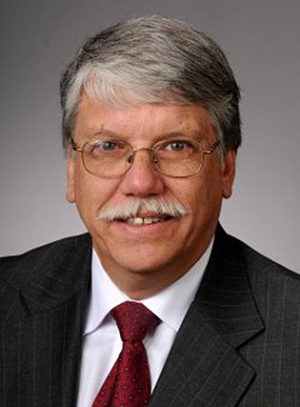 Tags: