By Audrey Gurkin
Boone, NC — Sarah M. Young, a clinical educator with the Department of Communication Sciences and Disorders (CSD), works with speech-language pathology (SLP) graduate students at the Charles E. and Geneva S. Scott Scottish Rite Communication Disorders Clinic within the Beaver College of Health Sciences. She is also contracted to work as a Speech-Language Pathologist with Appalachian Regional Healthcare System to provide clinical supervision for the SLP graduate students.
Young has wanted to screen music students for voice issues since before she began her career. Her undergraduate degree is in vocal performance and during her freshman year, she developed vocal nodules which kept her from completing her studies until she underwent treatment. Young credits this experience with paving her way to becoming a speech-language pathologist with a special interest in voice disorders.
According to Young, "My personal experience really drove me to bridge the gap between speech pathology services and music students. I reached out to the coordinator of voice in the music department at Appalachian State University and after meeting with several of their voice faculty, I was asked to present a guest lecture regarding vocal health and hygiene as well as a mock trial of voice screenings." The success of the class led Young to take four of the SLP graduate students weekly to perform voice screenings. The music students loved it and so far 20 of the 80 students have been clinically screened. If indicated during the screenings, the music students will be further evaluated in the state-of-the-art voice and swallowing clinic as part of the Blue Cross NC Institute for Health and Human Services Interprofessional Clinic located in Leon Levine Hall.
As a graduate of the Beaver College of Health Sciences speech-language pathology program, Young is appreciative of this opportunity to pursue her passion and give back to the students, "This experience has been so rewarding to me personally and such a great educational experience for both our SLP and music students," said Young.
Young hopes to continue her work with voice instructors and students. In the future, she would like to expand vocal health training to coaches, trainers and others that use their voices extensively.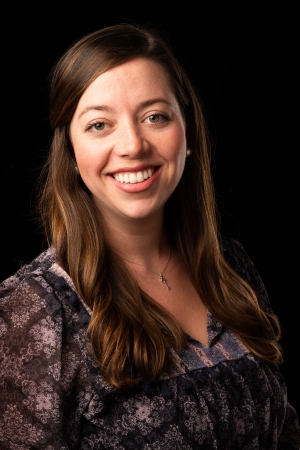 Tags: