By Dr. Denise L. Levy, Associate Dean for Academic Affairs
As I prepared to attend the Council on Social Work Education's 2021 Annual Program Meeting, I was pleasantly surprised to see Dr. Jessica Yang (BSW '09, MSW 11') highlighted in the conference program as an award recipient. Only a handful of individuals are recognized with national awards at the conference each year, and Dr. Yang was selected as the recipient of the Community Impact Award given by the Council on the Role and Status of Women in Social Work Education (CORSW).
I was pleasantly surprised to see her photo and information in the program, but I was not at all surprised that she was selected for this prestigious award. I had the pleasure of teaching (and learning from) Jessica in several of my undergraduate and graduate courses in the Department of Social Work at Appalachian State University. Jessica was one of those students who every beginning teacher or faculty member appreciates having in class. She came to class not only having read all of the assigned readings but also having deeply reflected on the content. Her questions and contributions made the class better and made me a better teacher. Whether we were talking about social work practice with diverse clients and communities or family dynamics and systems, Jessica brought a spirit of engagement, passion, and enthusiasm. Her dedication to her studies was much bigger than simply wanting to earn a certain grade in her classes. It was about challenging herself and her classmates to be extraordinary social workers and to make a difference in the lives of their clients and communities.
I also worked with Jessica outside the classroom, as her graduate assistantship supervisor, as a co-author on an article, and as a co-presenter at the 2012 annual conference for the Society for Social Work and Research. She left App State to become a successful and impactful social worker and also to earn her Ph.D. in Social Work from the University of Denver. She is now an Assistant Professor in the Social Work Department at Winthrop University, where she continues to challenge herself and others to make a difference. Dr. Yang received the Community Impact Award in part because of her collaboration with her local school district, where she works to identify discipline practices that disproportionately impact students of color and marginalized groups and replace these with restorative practices. She says that "the ongoing research collaboration with the school district, while multifaceted, aims to accomplish one goal: supporting the Rock Hill School community including students, parents, educators, and administrators. Tackling tough issues such as school discipline, mental health, grief and loss, diversity and inclusion, and even workforce development are never easy. However, this project has shown that by pooling expertise from throughout the community, investing in a shared commitment to improving outcomes, and fostering the belief that we are all weathering this storm together, we can truly improve experiences for all employed in and served by this school district. I am truly honored to have the opportunity to continue this important work with the school district and for the award recognizing this important work."
As I caught up with Dr. Yang at the conference, I was again reminded of her tenacity, determination, and resilience. And I was especially struck by her commitment to serving others, a value shared by many at Appalachian. Classified as a community-engaged university by the Carnegie Foundation, Appalachian State is committed to service and strengthening the bonds between the campus and community. Dr. Yang truly lives these values in her work. She is a leader and an inspiration for all of us to do our part to make a difference in our communities through advocacy and engagement. Congratulations, Jessica!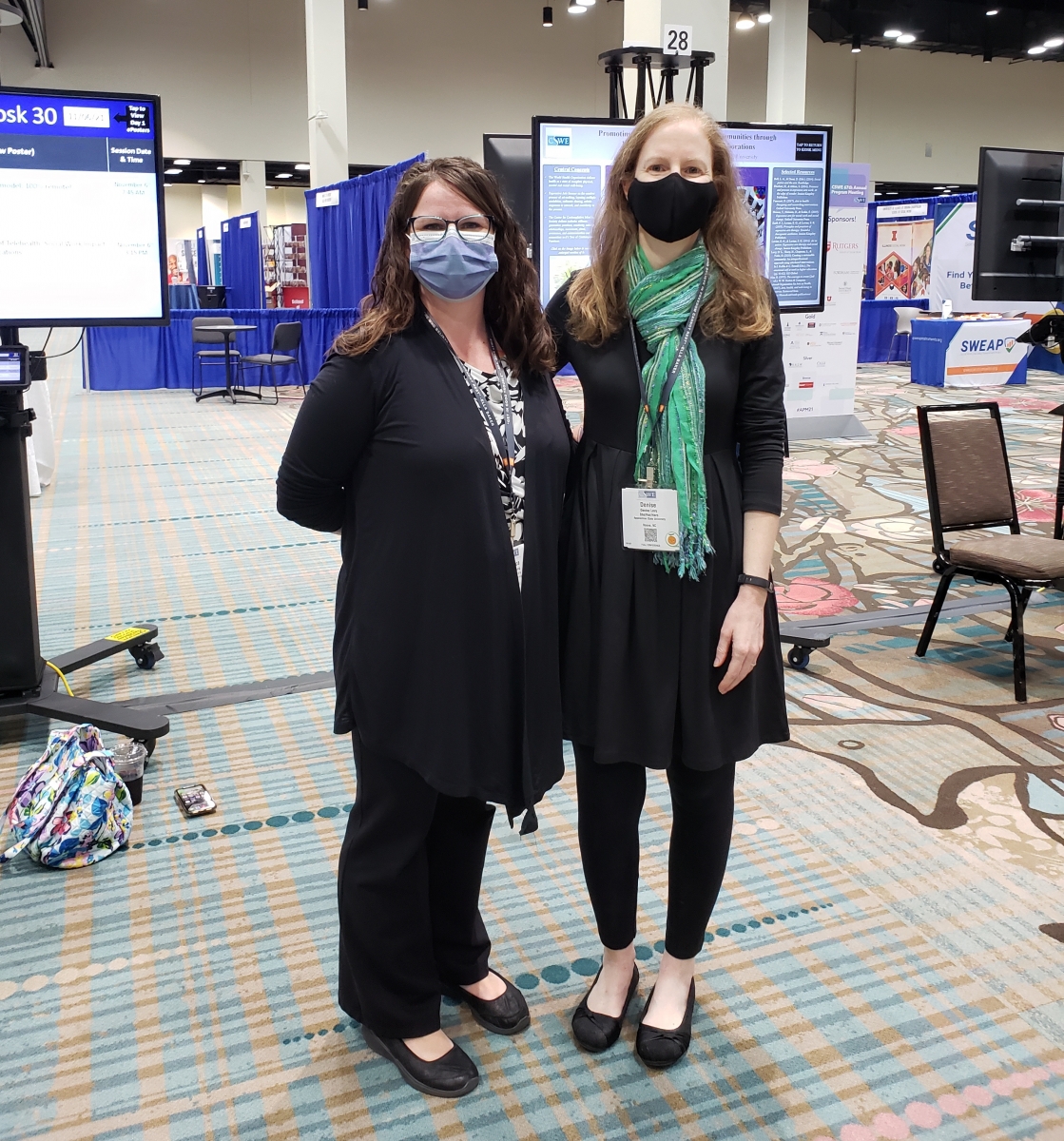 Dr. Jessica Yang (left) and Dr. Denise Levy (right). Photo submitted.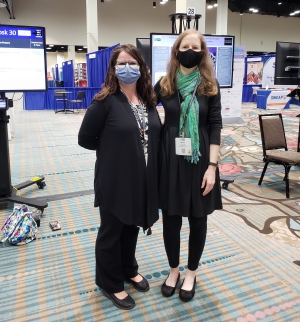 Tags: