The Beaver College of Health Sciences is thrilled to welcome Stephanie McDaniel as the new director for the Health Promotion for Faculty and staff program (HPFS). The HPFS provides free information, programs, and services that help to promote a healthier lifestyle and a better quality of life for Appalachian State University staff, faculty, retirees, and their spouses/domestic partners. Major components of the program include health and fitness, preventive care, and outreach programs.
Since 2017 Stephanie McDaniel has served as the Exercise Coordinator for HPFS. She played an invaluable role in the survival of "The Great Varsity Flood of 2018" and her leadership was key to the September 21, 2020 reopening of HPFS after the COVID shutdown. Her supervisor, Gary McCullough, states that "Steff is collaborating with her colleagues, staff and students to bring new offerings for faculty and staff, including nutrition counseling and exercise, and mental health workshops, and is starting up new outdoor group exercise classes to help get people moving together once again. Her creativity and drive to support our health and wellness will keep HPFS moving forward and growing in the years ahead."
Gary McCullough, Associate Dean and Executive Director of the Institute for Health and Human Services also said this is about Steff: "Her positive attitude and desire to serve our faculty and staff have really shone through during these turbulent times. She's also just a nice person who gets to know people and establishes ongoing relationships with them. If you are trying to help people make changes in their lifestyles and habits, that's a great quality to have; and with her you know it's sincere."
Prior to joining the Appalachian family, McDaniel worked at the Paul H. Broyhill Wellness Center as the Member Services Manager; and prior to that, she was a program instructor and then Aquatic Manager for the facility. She has worked in the field of health and wellness promotion since 1995. In addition to all she is doing for HPFS and being a wife and mother, she is working toward her master's degree in Nutrition with a concentration in Public Health. She anticipates completing that degree in the spring.
When asked how she feels about her new role, McDaniel said, "I am very excited to get this opportunity. My professional journey has led me back to Appalachian State and Health Promotion for Faculty and Staff has been the perfect fit for me. I look forward to leading the growth of HPFS while providing an environment of enthusiasm to encourage a healthy lifestyle through activity, education, preventative care and collaboration." Congratulations Steff!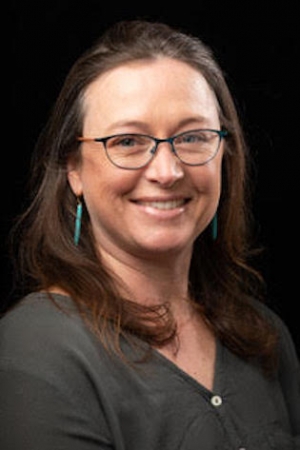 Tags: