By Amanda Mlekush
Two graduate students mentored by Beaver College of Health Sciences faculty were selected as finalists in the university's 2023-2024 Three-Minute Thesis competition, and one was selected People's Choice winner, one of the three top awards presented.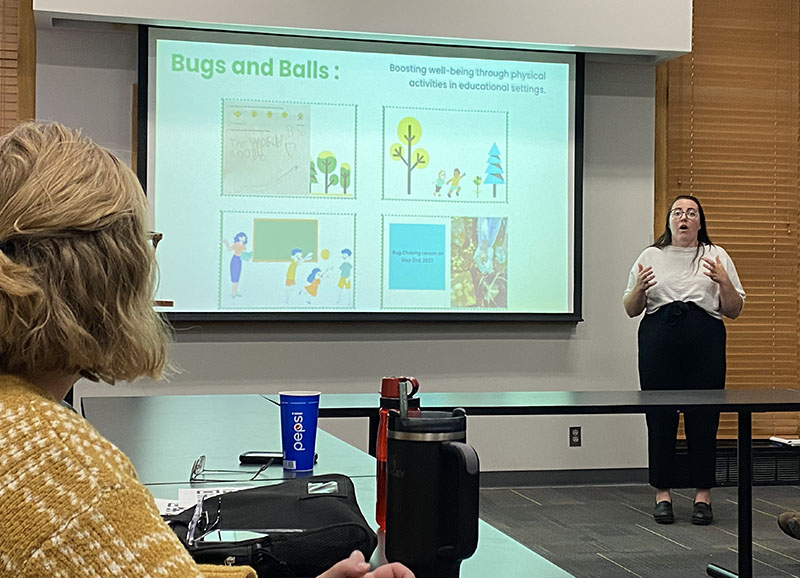 Stella Cybulski, Public Administration graduate student, HOPE Lab grad assistant
Cybulski's topic, "Bugs And Balls: Boosting Well-being Through Physical Activity in Educational Settings," was inspired by her experience working in the HOPE (Healthy Outdoor Play and Exercise) Lab. She was mentored by Dr. Brooke Towner from the Department of Recreation Management and PE.
In addition to being named a finalist, Cybulski was awarded the People's Choice award for her presentation.
About the Findings
Data analysis showed that science teachers believed that activity helped students' overall mood, and going outside made them even happier, and the students' drawings matched the teachers' perceptions. As analysis continues, Cybulski hopes to find ways to increase physical activity in the classroom and students' enjoyment of school and share these findings with schools for potential implementation.
For her research, Cybulski worked closely with Dr. Towner and Dr. Joy James (RMPE) and plans to submit a manuscript to an academic journal next year. After graduating from App State, Cybulski plans to earn her doctorate in Recreation Management. She is the former program director for Mountain Alliance in Avery County.
"Mountain Alliance is an incredible local nonprofit whose mission is to provide transformative experiences and support so that all high country teens have the opportunity to lead empowered, adventurous, and serviced-oriented lives, regardless of means or background," Cybulski said. "I realized that the school setting offered a powerful setting for bettering the elements of students' lives. It was also the one constant in the child's experience. When I learned about Dr. Towner's graduate student position and research interests, I reached out immediately!"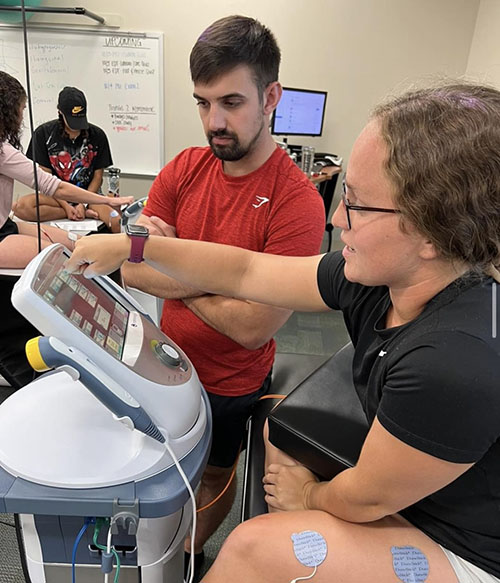 Jordynn Hellinger, Athletic Training graduate student
Hellinger's topic, "Partly Cloudy: Forecasting Mental Health Best Practices in the Sun Belt Conference" provided an analysis of the mental health policies and support available to collegiate athletes. She was mentored by Program Director Dr. Jennifer Howard.
Hellinger became interested in the topic of mental health among athletes after personal experience.
"In recent years, there have been a lot of athletes who have died by suicide, and even some that I have known," she said. "Athlete life can be glamorized and even envied by some, but the stress put on these athletes can be unbearable and leave them feeling like there is no other way out."
About The Findings
Hellinger cited recently published research that a majority (80 percent) of collegiate athletes report feeling overwhelmed; with 50 percent experiencing overwhelming anxiety. However only about 25 percent of athletes receive treatment or a diagnosis.
Research showed that about half of the Sun Belt Conference universities report having a mental health screening in place which makes it difficult to detect at-risk student-athletes, according to Hellinger's research. None of the institutions have a public policy about the referral process for student-athletes who have just exhibited a risk factor or a follow-up policy for a student-athlete who has experienced a mental health crisis. Hellinger concluded that the Sun Belt conference needs to take steps to better support its athletes' mental health.
After graduation, Hellinger plans to work as a collegiate athletic trainer.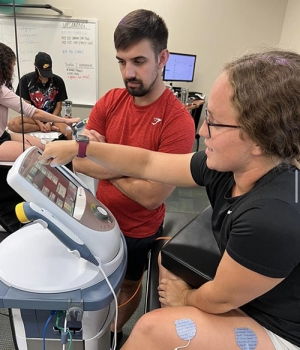 Tags: