By Marie Huff
Boone, N.C. — Beginning a new career in academia is always exciting. Whether you are freshly tasseled and hooded with a few extra letters recently added after your name, or you are returning to the classroom from a post-doc or other work experience, there is nothing like taking your knowledge and skills to a college campus to educate and mentor the next generation of your profession. Even under normal circumstances, the challenges of this new adventure are significant: preparing new courses from scratch, learning to balance research and teaching, and exploring how to best engage college-age students in the classroom. With that first fall semester successfully under the belt, faculty can typically take the things they have learned and apply them to the next semester, which should, theoretically, look somewhat similar to the first. But that is under normal circumstances.
Six new faculty in the Beaver College of Health Sciences never imagined that they would be sailing smoothly across the sea of spring term toward summer and suddenly be told to pack up their belongings, move out of their offices, halt all in-person research activity, and transition all of their courses to online formats and teach them from their homes. Extraordinary circumstances call for extraordinary new faculty. And we have them!
Kristen Morgan (Nursing) and Gregory Marler (Nursing) came to Appalachian last fall with years of clinical nursing experience, where they were asked to be flexible and think on their feet as bedside nursing professionals. Those past experiences have served them well as they began their new and unintended roles as distance educators while also teaching and supporting their own children at home.
Morgan, who teaches nursing students interviewing skills, didn't miss a beat in her transition. She created opportunities for her students to partner with a peer to practice interviewing skills through online role-playing scenarios. She also scheduled optional open discussion times to give her students an opportunity to ask questions or discuss a topic of their choosing. "We have actually had more in-depth discussions online, and it is so nice to connect with the students personally and to continue to get to know them as individuals, even when using online tools," Morgan observed.
Marler illustrated his own creativity by partnering with Lee Whitman (the college's new nursing tech analyst) to videotape simulated scenarios to show when teaching nursing students important clinical skills. They were able to create simulations to help meet the unique learning needs of Appalachian students as opposed to purchasing "canned" simulation programs from professional vendors.
Daniel Theriault (Recreation Management) brought five years of prior teaching experience with him to App. His goal was to continue to engage his students in meaningful ways regardless of format."My main tactic has been to focus on maintaining relationships with my students by reaching out to them on a personal level," Theriault stated. "If I reach out to the entire class I don't necessarily hear back from them, so if I was concerned about a student I scheduled a personal zoom meeting with that student." It's still a personal connection even if fiber optics and bandwidth are required. This technique has enabled Theriault to provide support and help his students overcome some difficult times.
Steve Ratchford and Jared Skinner, both new faculty in Exercise Science, teach some of the most challenging classes for online formats, including labs. Yet they found ways to make it work. Both of them indicated that they felt supported by the senior faculty in their department who encouraged them early on to record their lectures ahead of time, giving them more time for class discussions. "I am so glad I had those lectures ready," Ratchford stated. "It made my move to online classes so much easier."
Skinner engaged students by creating small online discussion groups and encouraging students to write the questions for discussion ahead of time. He would instruct students to write down a "fact" and then discuss whether or not it was true based on how the science backed it up. "These activities resulted in students participating in discussions in more meaningful ways that did not always happen in the traditional classroom," Skinner stated.
Ashley Marshall (Athletic Training) also had previous online teaching experience and was able to transfer those skills to her classes at Appalachian. One of Marshall's goals is to "switch things up so that my students don't get bored." She provides short 5-minute video lectures while giving students prompts so they can actively participate in the learning process. Marshall discovered that her students prefer synchronous learning whenever possible so that they can continue to interact and learn together. She said she has the added good fortune to be able to continue to focus on her research as well since much of her scholarly work employs electronic medical records.
Resiliency, flexibility, creativity and compassion are all important traits for success in the academy. These attributes and skills have never been more important than they are now in the age of COVID 19. The Beaver College of Health Sciences is extremely fortunate to have hired six talented faculty this year who possess all of these attributes. They are a great addition to our Mountaineer family!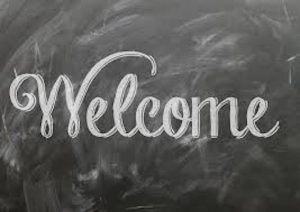 Tags: