By Amanda Mlekush
Spring 2022 commencement for the Appalachian State University Beaver College of Health Sciences is scheduled for Friday, May 6, at 1 p.m. at Holmes Convocation Center, and will be available via live stream on the App State Commencement website for those unable to attend in person.
More than 525 undergraduate and 128 graduate students majoring in Health Sciences will be part of the 3,700 students planning to participate in Commencement, and have degrees conferred by App State Chancellor Sheri Everts, PhD, who will also deliver the Commencement Address.
Read more about some of this year's graduates, and their App State experience.
Dr. Michael L. Howell from the Department of Social Work has been selected as the Name Reader for the Beaver College of Health Sciences. Howell has directed the department's honors program and has served as an undergraduate program director for seven years, and has received the college's faculty award for Service.
College's Mace Bearer Plans To Trade In Velvet Hat For All-Weather Ranger Hat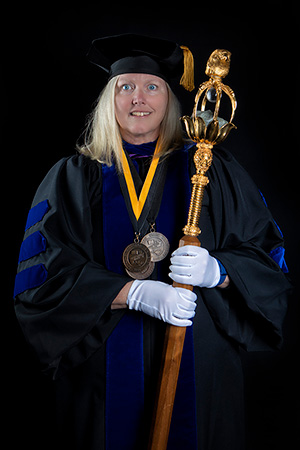 Dr. Joy James has been honored to carry the Mace during commencement. However, soon afterwards she plans to trade in the plush velvet hat of academia for an all-weather park ranger hat, at least for the next six months.
James, program director for Recreation Management and award-winning faculty member at App State, is taking a Off Campus Scholarly Assignment next semester to work as an interpretive park ranger with the National Park Service in New Mexico at the Chaco Culture National Historic Park sharing the culture of the Ancestral Puebloans.
"I feel like the experience is going to energize me, invigorate my teaching, and it's going to impact my students," James said. "I'm already building a tool kit to help students understand the hiring process to get a federal job with the park service, to understand some of the challenges, and how to navigate those.
"I was floored when asked to be the college's Mace Bearer," she said. "Dean (Marie) Huff said that the college wants to honor my service as a program director and as a longtime faculty member in the department. I felt like this really says–we see what you're doing, and want to celebrate that. "



Additional Information on College Hooding and Pinning Ceremonies:
Master's in Social Work Hooding
Thursday, May 5 at noon, Plemmons Student Union, Parkway Ballroom
Master's in Exercise Science and Athletic Training Hooding
Friday, May 6 at 9 a.m., Levine Hall Atrium
Master's in Communication Sciences and Disorders Hooding
Friday, May 6 at 10:15 a.m., Levine Hall Atrium
Master's in Nutrition Hooding
Friday, May 6 at 10:15 a.m., Levine Hall Room 103 - Lecture Hall
Master's in Health Administration Hooding
Friday, May 6 at 10:15 a.m., Levine Hall Room 231

Nursing Pinning
Friday, May 6 at 9:30 a.m., Plemmons Student Union, Grandfather Ballroom


Online Celebration For Graduating Students
To be featured on one of the university's Instagram tag boards or the Beaver College of Health Sciences account, use the hashtags:
#AppStateClassof2022
#AppStateGrad
#AppStateAlumni
#TakingHealthToNewHeights
…and tag the Beaver College of Health Sciences (@beavercollegehealth), App State (@appstate) or App State Alumni (@appalumni).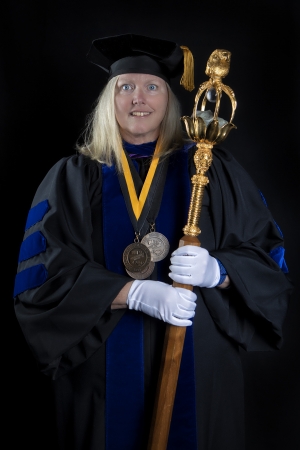 Tags: